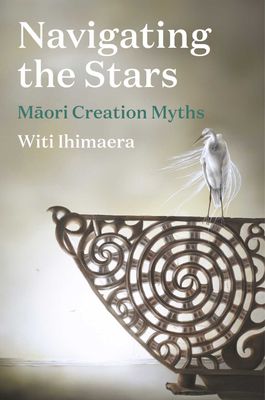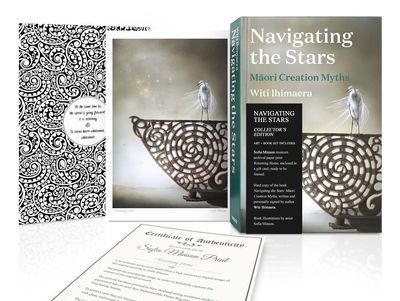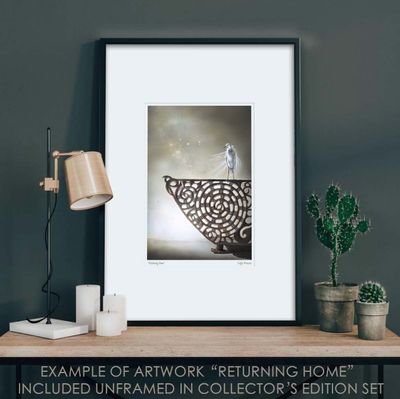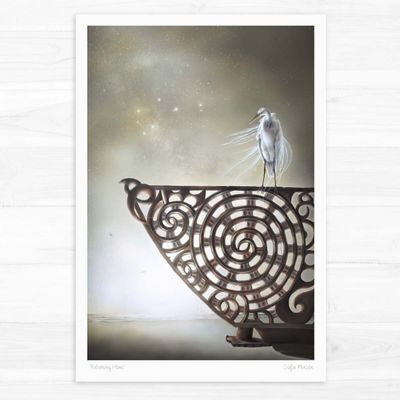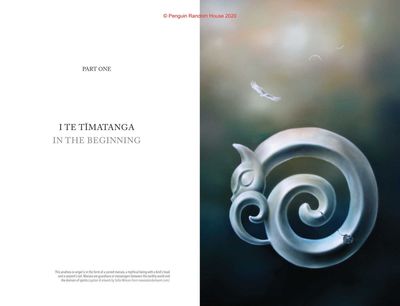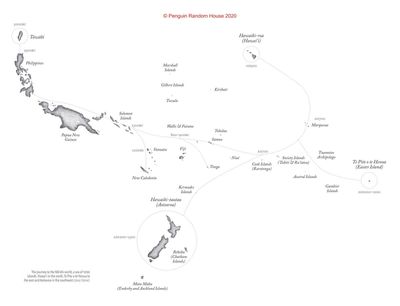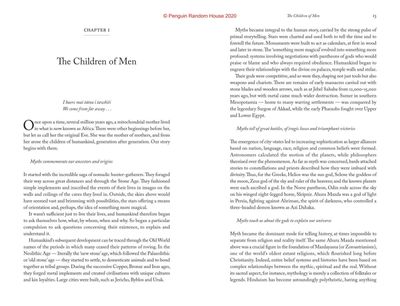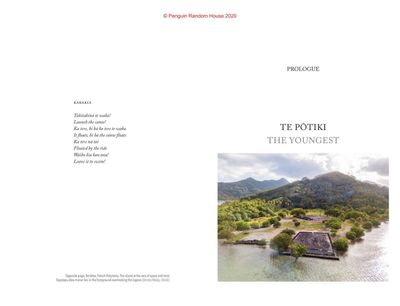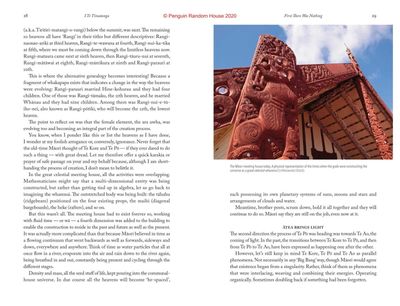 Witi Ihimaera: Navigating the Stars book + Sofia Minson Giclée print (Collector's Edition)
$297.00
or 4 interest free payments of $74.25 with
learn more
Navigating the Stars: Māori Creation Myths written by Witi Ihimaera and artwork illustrations by Sofia Minson
Artist Sofia Minson's collector's edition: book + giclée print
Hard cover Navigating the Stars book signed by author Witi Ihimaera
"Returning Home" (new artwork by Sofia Minson)
Museum archival paper print
Image size 20cm high x 13.5cm wide
Protected with acid free paper, unframed.
Certificate of authenticity signed by Sofia
Sofia Minson gift card
NZ $297.00
Story of the artwork
Sofia's artwork "Returning Home" is inspired by the proverb Witi includes in the book "At the same time as the spiral is going forward, it is returning - Te tōrino haere whakamua, whakamuri." The ancient, spiralling waka prow with a white kotuku perched on top, is life's journey forward, which ultimately takes us to the centre of ourselves.
The cosmos calls. The sun is glowing and yet the stars are seen through the misty skies above. Matariki, the star cluster also known as the Seven Sisters or The Pleiades, which signals the Māori new year, shines brightly.

Māori myths retold.

From master storyteller Witi Ihimaera, Navigating the Stars is a spellbinding and provocative retelling of traditional Māori myths for the twenty-first century. In this milestone volume, Ihimaera traces the history of the Māori people through their creation myths.
He follows Tāwhaki up the vines into the firmament, Hine-tītama down into the land of the dead, Māui to the ends of the earth, and the giants and tūrehu who sailed across the ocean to our shores . . . From Hawaiki to Aotearoa, the ancient navigators brought their myths, while looking to the stars -- bright with gods, ancestors and stories -- to guide the way.
Sofia Minson's limited edition artwork prints featured in the book Navigating the Stars by Witi Ihimaera:
About the author Witi Ihimaera
Witi Ihimaera was the first Māori to publish both a book of short stories and a novel, and has published many notable novels and collections of short stories. Described by Metro magazine as 'Part oracle, part memoralist,' and 'an inspired voice, weaving many stories together', Ihimaera has also written for stage and screen, edited books on the arts and culture, as well as published various works for children.
His best-known novel is The Whale Rider, which was made into a hugely, internationally successful film in 2002.
His novel Nights in the Garden of Spain was also made into a feature film, and was distributed internationally under the name of Kawa.
The feature film White Lies was based on his novella Medicine Woman. And his novel Bulibasha, King of the Gypsies inspired the 2016 feature film Mahana. His first book, Pounamu, Pounamu, has not been out of print in the 40 years since publication.He has also had careers in diplomacy, teaching, theatre, opera, film and television.
He has received numerous awards, including the Wattie Book of the Year Award, the Montana Book Award, the inaugural Star of Oceania Award, University of Hawaii, a laureate award from the New Zealand Arts Foundation 2009, the Toi Maori Maui Tiketike Award 2011, and the Premio Ostana International Award, presented to him in Italy 2010. In 2004 he became a Distinguished Companion of the Order of New Zealand, in 2017 France made him Chevalier de l'ordre des Arts et des Lettres and the same year he received the NZ Prime Minister's Awards for Literary Achievement.Receiving the Maori arts award Te Tohutiketike a Te Waka Toi, Ihimaera said, 'To be given Maoridom's highest cultural award, well, it's recognition of the iwi. Without them, I would have nothing to write about and there would be no Ihimaera. So this award is for all those ancestors who have made us all the people we are. It is also for the generations to come, to show them that even when you aren't looking, destiny has a job for you to do.'
'Step through the gateway now to stories that are as relevant today as they ever were.'
Purchase your collector's set >>
---
Sofia Minson Paintings | New Zealand Artwork

SKU: 10217