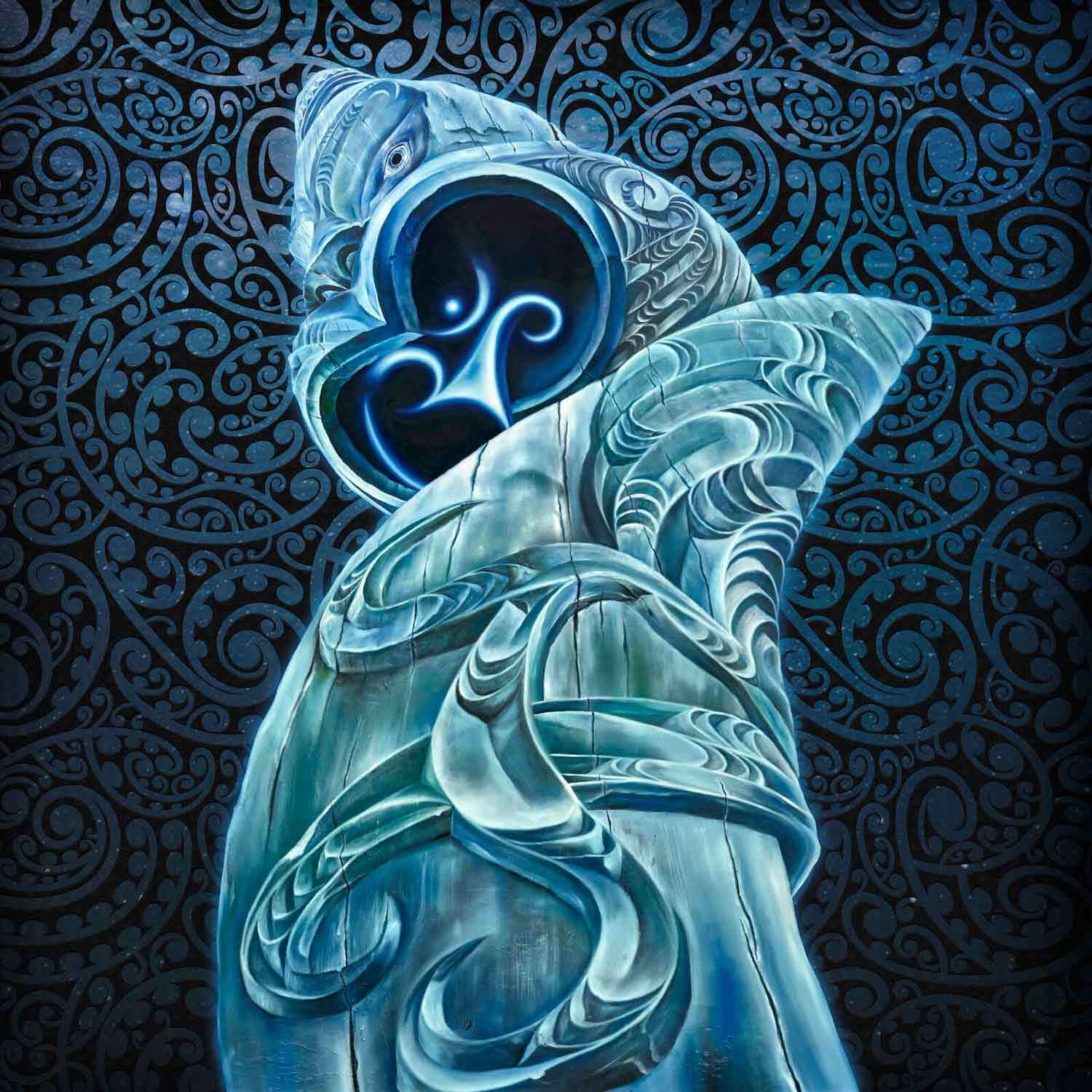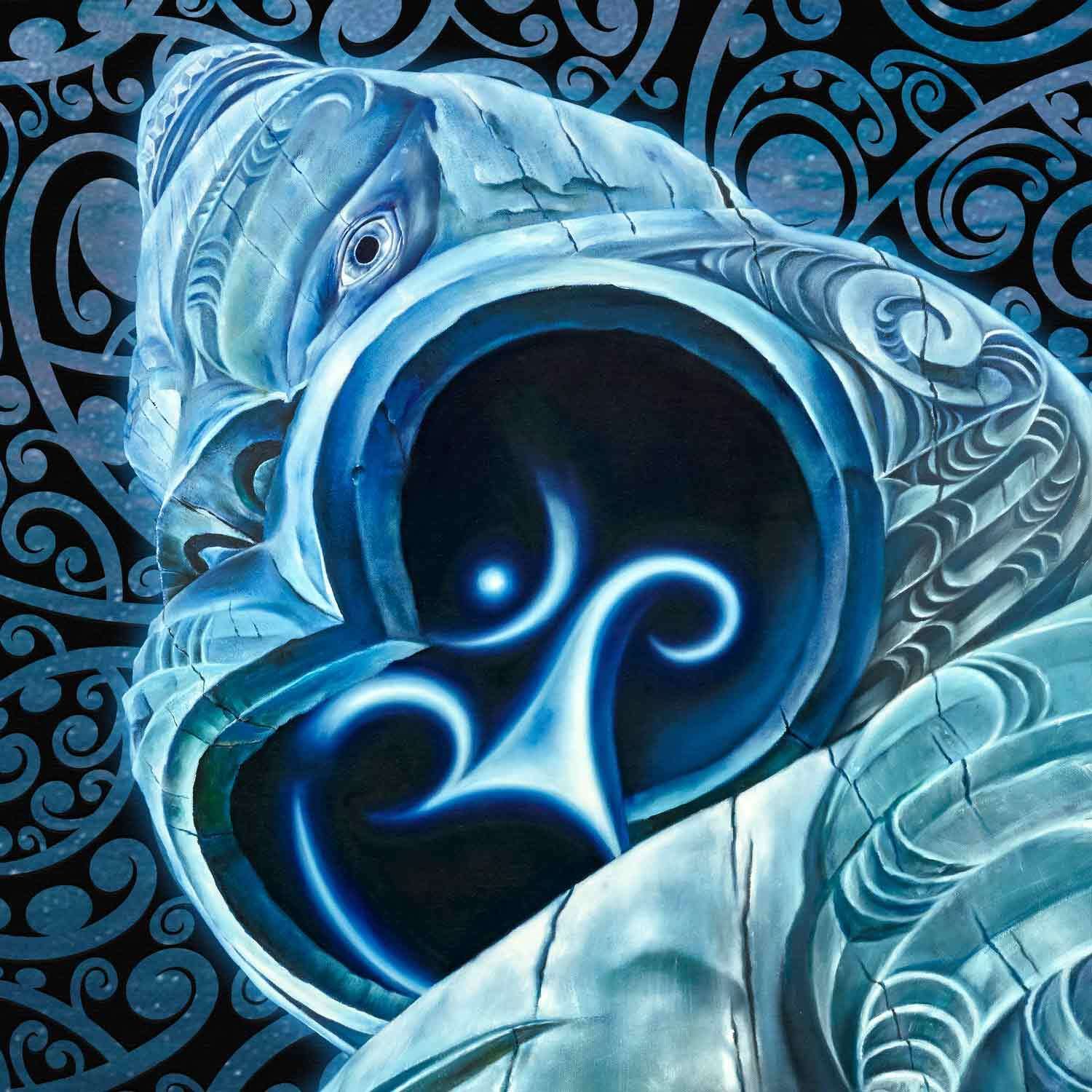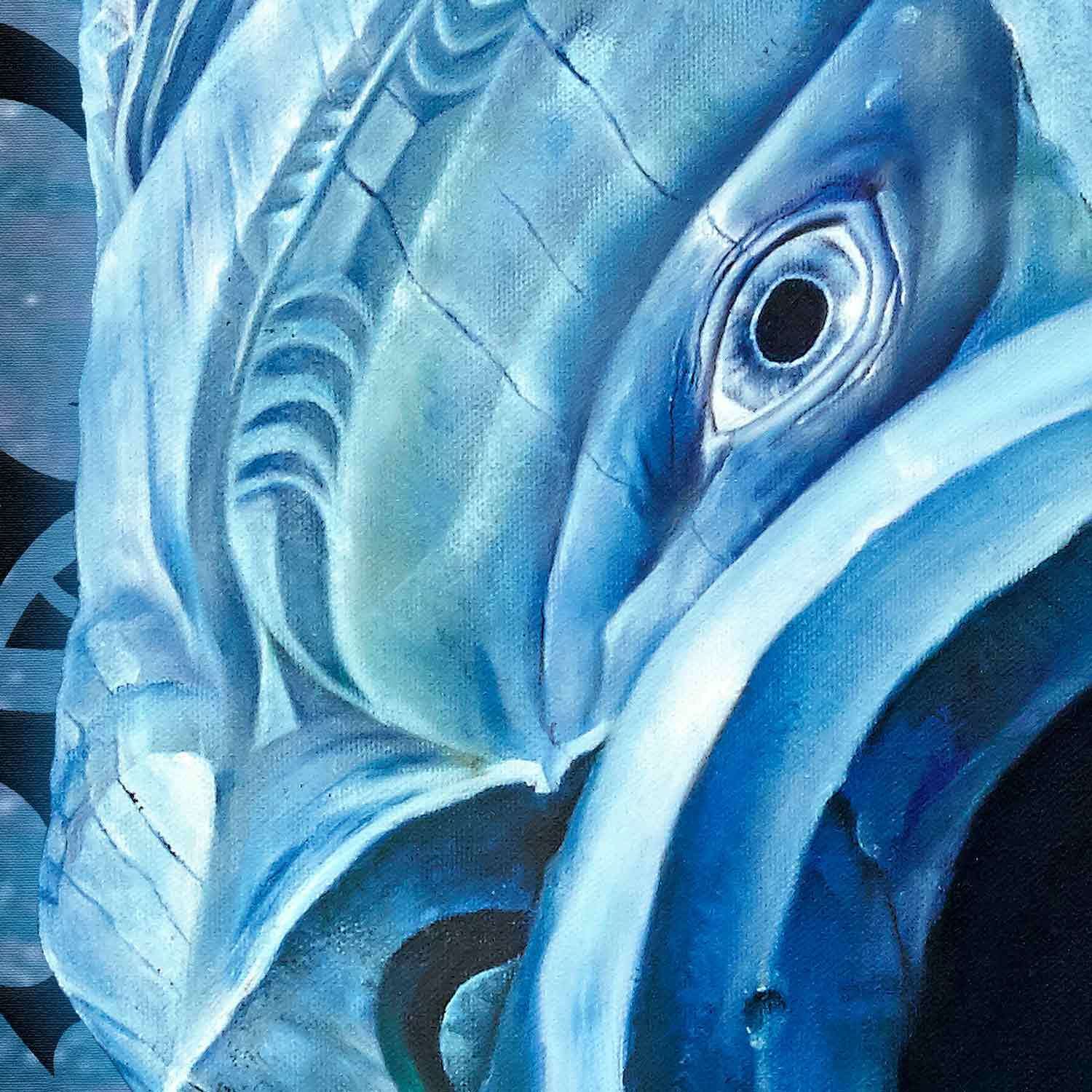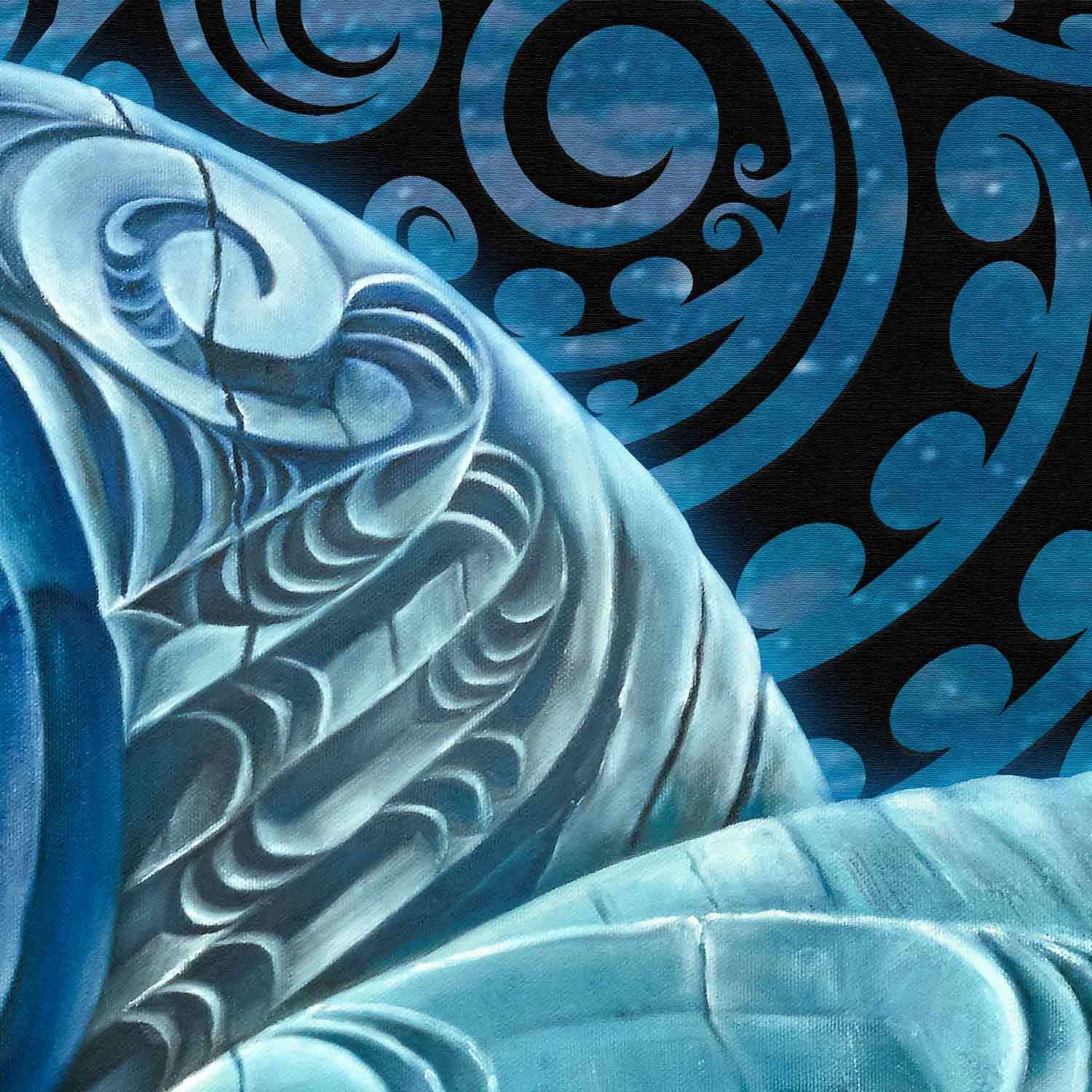 Sound of the Universe
$950.00
or 4 interest free payments of $237.50 with
learn more
Original painting AVAILABLE, digital artwork on canvas, 1300 x 1300mm, 2020. Contact us to enquire about the original.
Explore the story of the artwork >>

Print sizes and editions
Regular museum archival paper print - 640 x 640mm
(limited to 275)
Large museum archival paper print - 905 x 905mm
(limited to 195)
Extra Large museum canvas print - 1130 x 1130mm
(limited to 175)

Your unique limited edition fine art print
Sofia Minson creates your exclusive signed print
We ship for $25 in NZ and from $50 internationally
Your artwork arrives rolled, ready to be framed - do you need help? Request framing guidance


---
The story of Sound of the Universe


From this carved pou with whale eyes, our ancestors speak the vibration of Om, the Sanskrit sound of the universe. This consciousness comes from a dimension that feels deeply underwater and underworld and yet also cosmic and galactic.
The subject of 'Sound of the Universe' is an exaggerated representation of a pou (carved post) symbolizing Sofia's Ngati Porou ancestors' waka 'Horouta'. The pou stands in a line-up of ten poupou at the grounds at Te Tii Marae, Northland, and together they represent the great waka traditions linking Aotearoa with the Pacific. Sofia sees the pou as being our ancestors speaking to us with the consciousness of the next world.

The mouth is wide and is a void of blackness, within that blackness is the Sanskrit symbol Aum. Our ancestors are giving us the profound and unifying message of Aum, which is literally the resonating sound of the universe. "The whole world has evolved from Aum The whole world is sustained by Aum The whole world will merge into Aum" - Sivayave.

Guru Sri Chinmoy said that the role of consciousness is to deepen silence and to expand sound. In his Colour Kingdom book the colour turquoise is connected with the idea of consciousness. The turquoise light glowing from the carved figure in the painting signifies the embodiment of a higher consciousness.

The figure's eye in the painting is the eye of a humpback whale. Whales are believed to have mass consciousness, not individual consciousnesses like man does. That means, if something happens to one whale, it is somehow known to the rest. Some believe the deeply peaceful presence emanating from whales, which is palpable to divers fortunate enough to experience close contact, as well as the sacrifice that whales make in beaching themselves, are in order to raise the vibration and compassion of humankind. The figure in the painting has essentially the same role as the humpback whale, as guardian of man.
---
Sofia Minson Paintings | New Zealand Artwork
SKU: 158