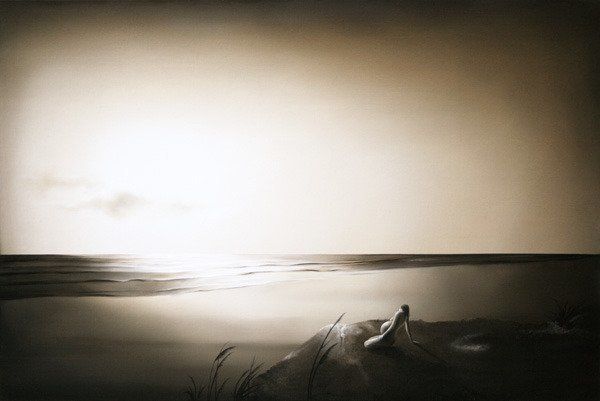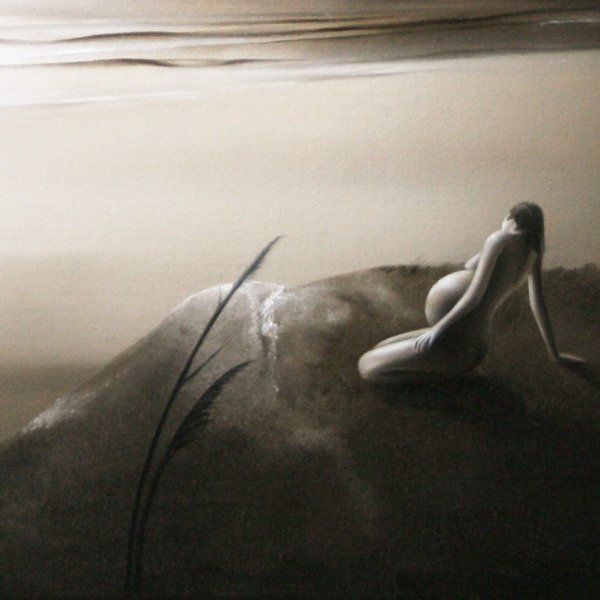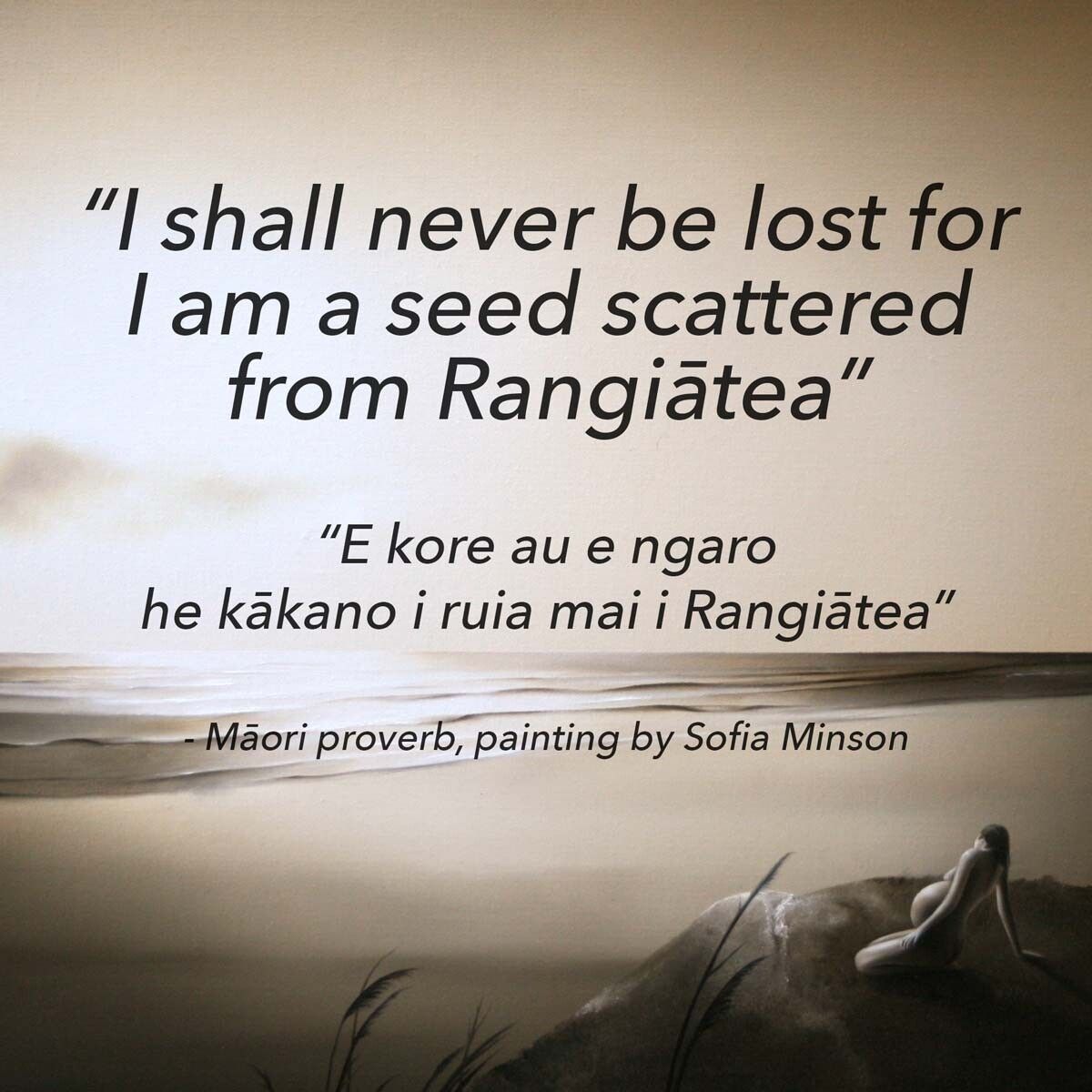 A Seed Scattered From Rangiatea
$950.00
or 4 interest free payments of $237.50 with
learn more
Original painting SOLD, oil on canvas, 610 x 920mm, 2008

Explore the story of the artwork >>


Print sizes and editions (limited to 275)
Regular museum archival paper print - 365 x 550mm

Your unique limited edition fine art print
Sofia Minson creates your exclusive signed print
We ship for $25 in NZ and from $50 internationally
Your artwork arrives rolled, ready to be framed - do you need help? Request framing guidance
---

The story of A Seed Scattered From Rangiatea
A pregnant woman sits on the shore looking out across the infinite ocean. Her generativity is at the boundary between her origins and her journeys, described in the ancient proverb "I shall never be lost for I am a seed scattered from Rangiātea".
This artwork was donated to a fundraising campaign for UNICEF and auctioned on the night of the NZ Health Industry Awards and Benefit Gala 2008. All proceeds went to women and children with HIV and AIDS in Papua New Guinea.

In this finely painted oil work, a woman, her belly full with child, sits on the shores of Aotearoa looking across the vast ocean. Creation, motherhood, femininity, life's immense journey and one's spiritual sense of belonging are contemplated in this piece. 
Sofia was inspired by the Maori proverb "E kore au e ngaro. He kakano ahau, ruia mai i Rangiatea" "I shall never be lost. For I am a seed scattered from Rangiatea". 
Rangiatea is the name given to a group of islands in the Pacific Ocean known as the Society Group. Like Hawaiiki, Rangiatea is considered an ancient Maori homeland from whence the original canoes voyaged to New Zealand centuries ago. Rangi means 'sky' and atea means 'clear' or 'space'. Rangiatea therefore describes the world that opened up in the creation myth after the separation of Ranginui (Sky Father) and Papatuanuku (Earth Mother). 
On one level the phrase expresses the enduring connections that people have with their homelands, their past and their ancestors. On another, it refers to the inner concept of 'home' as being something intangible that we may loose track of sometimes, but deep down is carried with us always. Our creativity comes from the known of home and the unknown of the mystery beyond.
---
Sofia Minson Paintings | New Zealand Artwork
SKU: 3