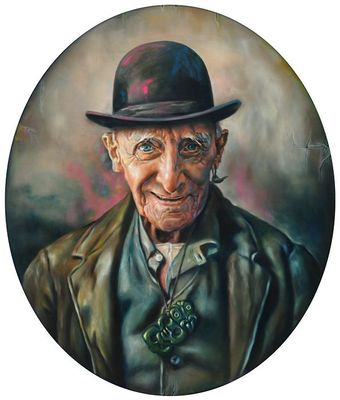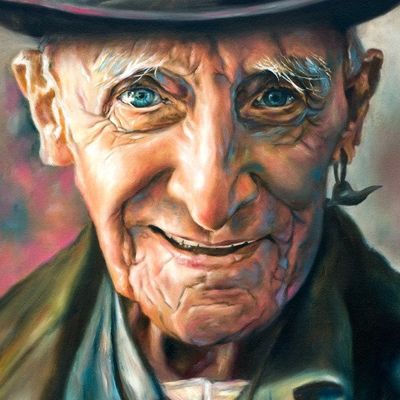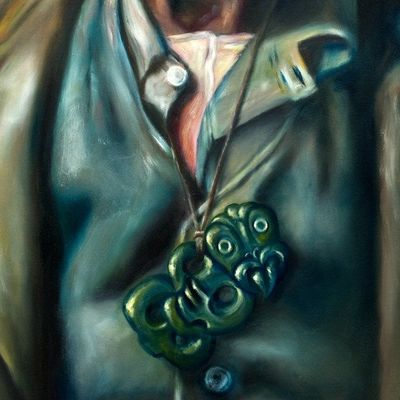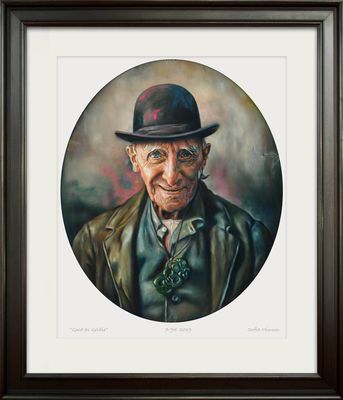 Good as Goldie
$1,950.00
or 4 interest free payments of $487.50 with
learn more
Original painting SOLD, oil on canvas, 1300 x 1300 mm, 2012

Explore the story of the artwork >>


Print sizes and editions

Regular archival print - 688 x 585mm
(limited to 75)
Large archival print - 982 x 835mm
(limited to 75)
Extra Large museum canvas print - 1147 X 975mm
(limited to 75)

Your unique limited edition fine art print
Sofia Minson creates your exclusive signed print
We ship for $25 in NZ and from $50 internationally
Your artwork arrives rolled, ready to be framed - do you need help? Request framing guidance


---

The story of Good as Goldie


Paying homage to C.F. Goldie and to his most notorious forger Karl Sim, Minson has modelled this work after Goldie's "All e same te Pakeha" from 1905, which is also known as "A Good Joke".
In the original, Goldie breaks from his melancholic tone and depicts a laughing Hami Te Piripi wearing a bowler hat and a European suit. In Minson's "Good As Goldie", Sims, who was arrested for art forgery in the 1980s and who later legally changed his name to C.F. Goldie, takes centre stage donning his bowler hat and cheeky grin.

Meeting Goldie


Minson went to meet with "Goldie", as he likes to be called, in April 2012 to learn more about his story and have a sitting with him for this portrait. He sat back in his lazy boy chair after returning from a busy morning of TVNZ breakfast show interviews and proceeded to relay much of the mischief he got up to in his early days with the catchphrase "bloody beautiful" cropping up often. Minson found his charm and vitality a delight and learned that he was ranked as one of the top ten art forgers in the world in an international magazine. "Bloody beautiful!"

Traditional Maori oil portraiture

Since Lindauer and Goldie in the 19th century, there has been a surprising lack in the tradition of Maori oil portraiture. Although Karl Sim is not of Maori decent, Minson considers this work to be part of her series of contemporary Maori portraits because of his role in the evolution of Maori art and culture as well as the fact that he grew up in a predominantly Maori community and has had close ties with Maori ever since.

In 2003 Sim wrote an autobiographical book called "Good as Goldie", which is where the title of this painting came from.
---
Sofia Minson Oil Paintings | New Zealand Artwork
SKU: 10087