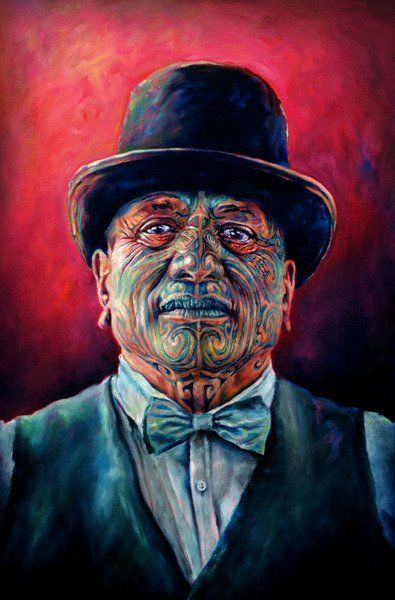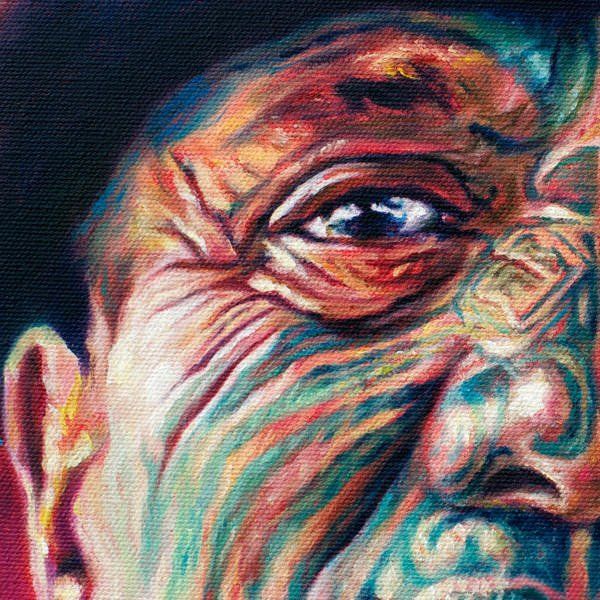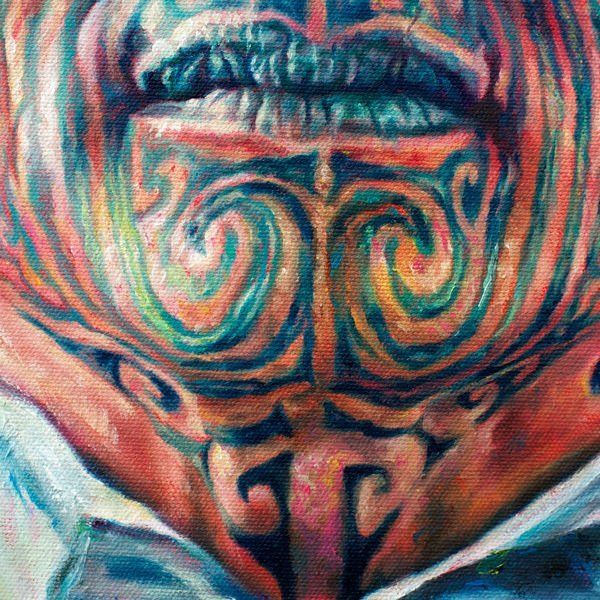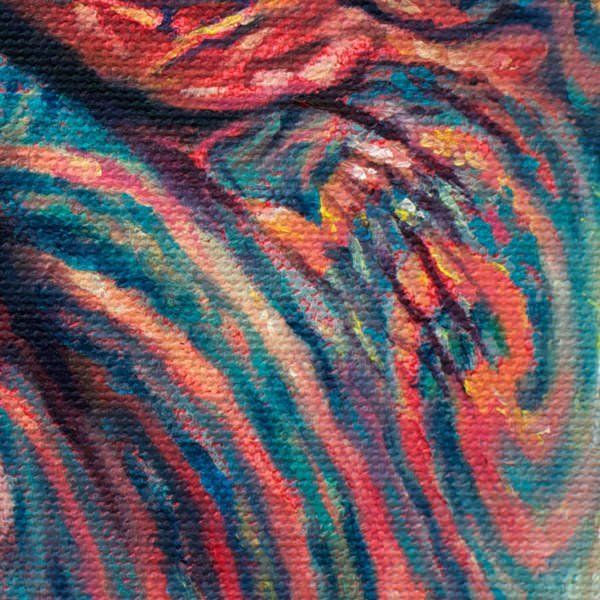 Tame Iti
$950.00
or 4 interest free payments of $237.50 with
learn more
Out of stock
Original painting SOLD, oil on canvas, 755 x 505mm, 2012

If you're interested in being the first to know when a Tame Iti Limited Edition print becomes available, register your interest here.
---
The story of Tame Iti

Tame Iti (Tuhoe, born 1952) is strongly labelled by many people according to their own cultural values and perceptions.  Is he an activist, martyr, theatrical artist, victim of unjust colonial forces, terrorist or prophet?  Iti and the Urawera Four were accused of running military-style training camps in the Urewera Ranges in 2007.  
In May 2011, he and Te Rangi Kemara were charged with possession of firearms and Molotov cocktails and were sentenced to two-and-a-half years in jail, a hefty sentence that they plan to appeal. The court suggests their actions were dangerous and threatening but in professor Ranginui Walker's opinion the training camps were just a show, much like when Iti once fired a shotgun at the New Zealand flag:
"What you see depicted in the media time and time again is the shooting of the flag. That's all theatre; that's all consistent with Maori culture. It looks spectacular on TV and Pakeha get intimidated by it because they don't understand it's theatre. There is no point rising up against the state, which has all the firepower. It's crazy, no one in their right minds would contemplate that. Pakeha don't have the same sense of history that Maori have. Maori have a different view of reality. For some Maori, history is repeating itself."  

Evolving today's culture


Minson modelled this portrait on a photograph by Jos Wheeler of Tame Iti outside the High Court. She is not interested in casting her own aspersions about who is right and wrong, rather she is interested in painting creative and inspiring Maori people who are helping to evolve today's culture through their own art forms or roles in society "and if that happens to be a personality who divides public opinion, so be it" she says.  
Minson feels honoured to paint this portrait.  "There is undoubtedly depth and mana coming from Tame's face - from his moko and his eyes. As he must have been intending when he wore that outfit to court, the bowler hat and bow tie add a theatrical sense of the colonial."

Oil on canvas


Since Lindauer and Goldie in the 19th century, there has been a surprising lack in the tradition of Maori oil portraiture. While Minson is inspired by their works, she says her contemporary Maori portraits"are far from Goldie's recordings of a vanishing race" and are intended to fill an important niche for her generation.  As a Maori artist of mixed heritage (Ngati Porou, Swedish and Irish) she uses the traditional Western medium of oil on canvas to show contemporary Maori as a vibrant and evolving people.

---
Sofia Minson Oil Paintings | New Zealand Artwork
SKU: 163