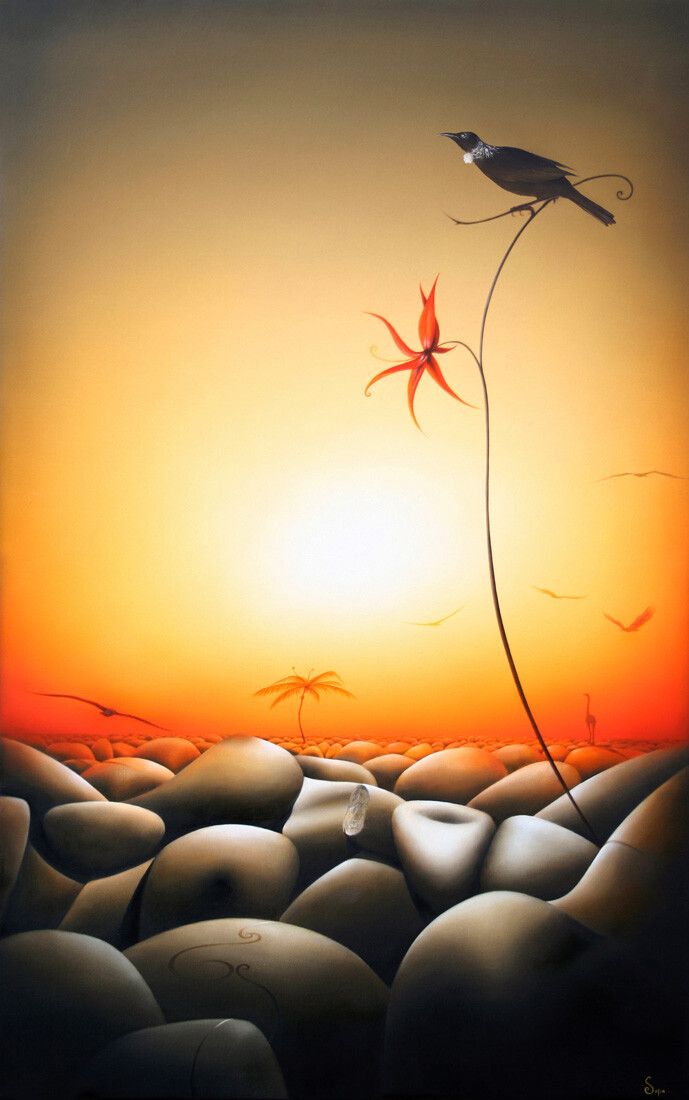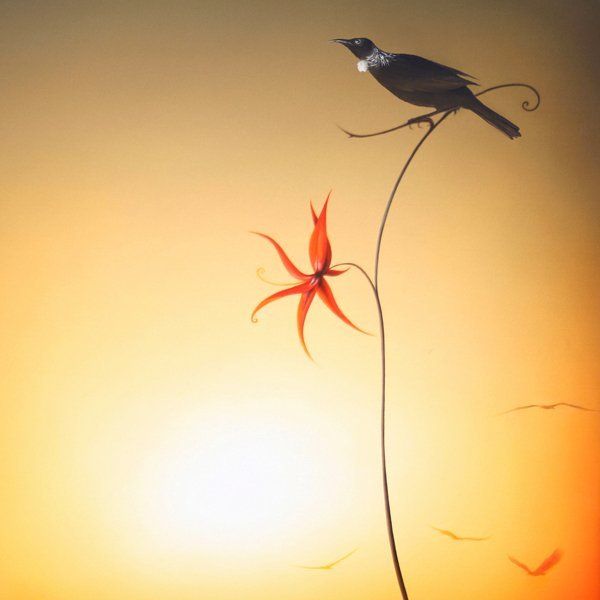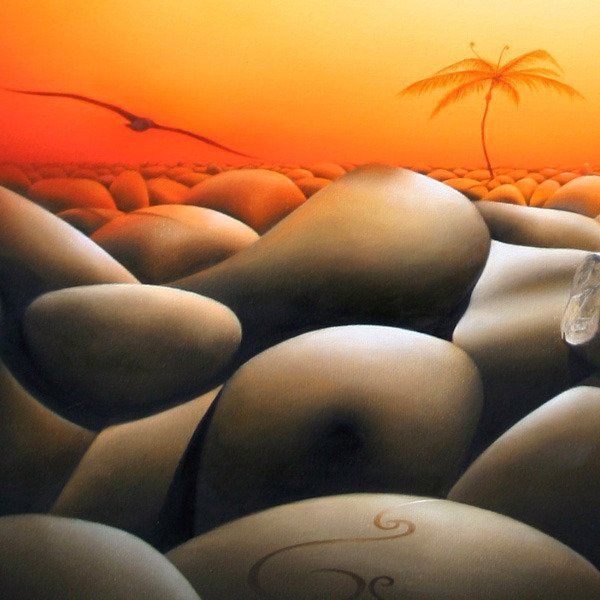 Dawn of Aotearoa
$950.00
or 4 interest free payments of $237.50 with
learn more
Original paining SOLD, oil paint on canvas, 1050 x 660mm, 2006
Explore the story of the artwork >>

Print sizes and editions (limited to 30)

Regular museum archival paper print - 800 x 501mm

Your unique limited edition fine art print
Sofia Minson creates your exclusive signed print
We ship for $25 in NZ and from $50 internationally
Your artwork arrives rolled, ready to be framed - do you need help? Request framing guidance
---

The story of Dawn of Aotearoa


"Dawn of Aotearoa" is the mythic sunrise of our World of Light, Te Ao Marama in Maori creationary cosmology, emerging from the separation of our sky father Ranginui and earth mother Papatuanuku. Legend has it that before our world existed, Ranginui (Sky Father) and Papatuanuku (Earth Mother) clung together in a close embrace and were eventually pushed apart by their divine sons. 
We living beings are now the sacred bridge between the divine parents! And the whole of this realm is the space for their alchemical, desiring, throbbing, sexual, loving union to take place, as seen in the never-ending fertility and creativity of the natural world. 
Our world, represented by this surreal landscape, emerged and it was able to sustain life - plants, animals and ultimately humans. Papatuanuku's nude form lies within the river stones that bathe in the caressing glow of Ranginui.
---
Sofia Minson Paintings | New Zealand Artwork
SKU: 32