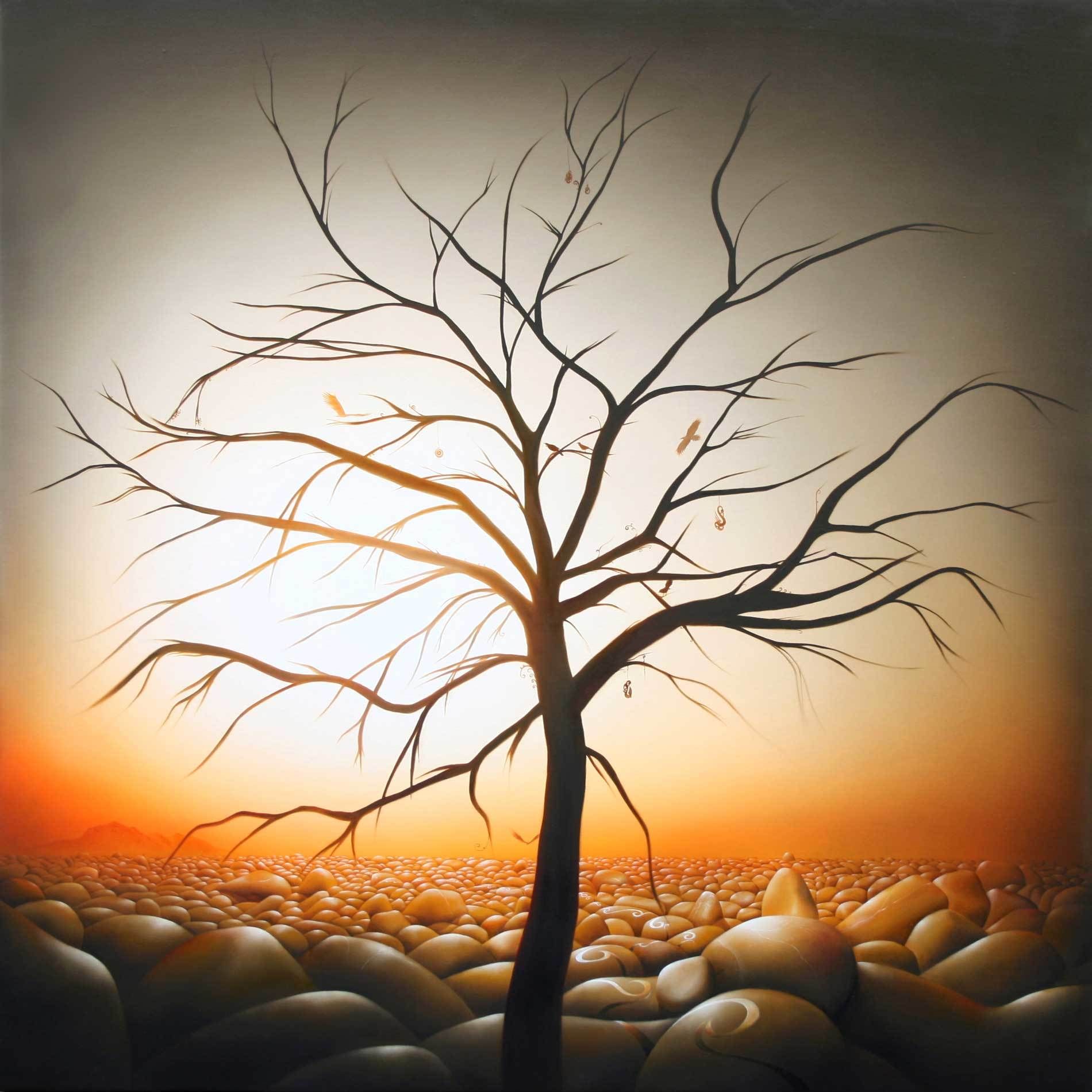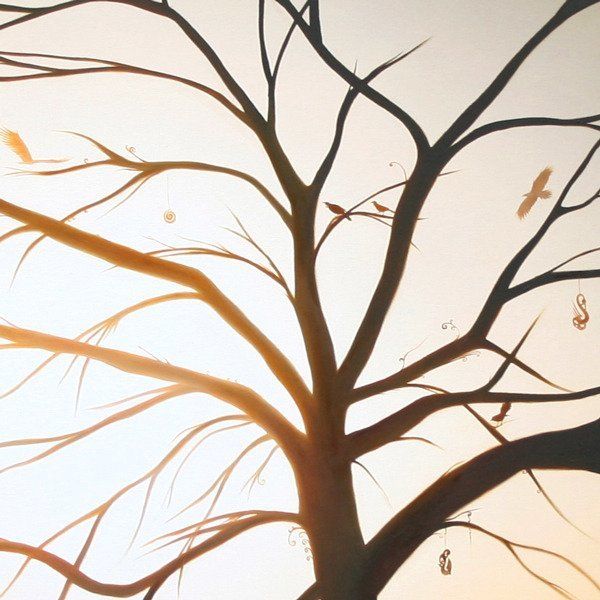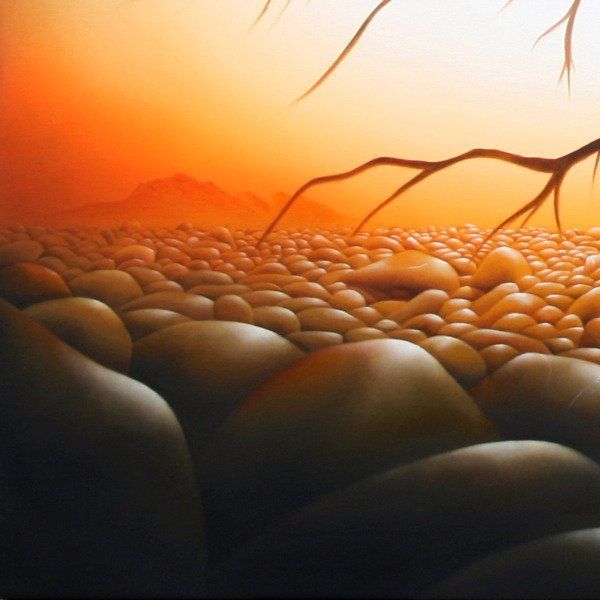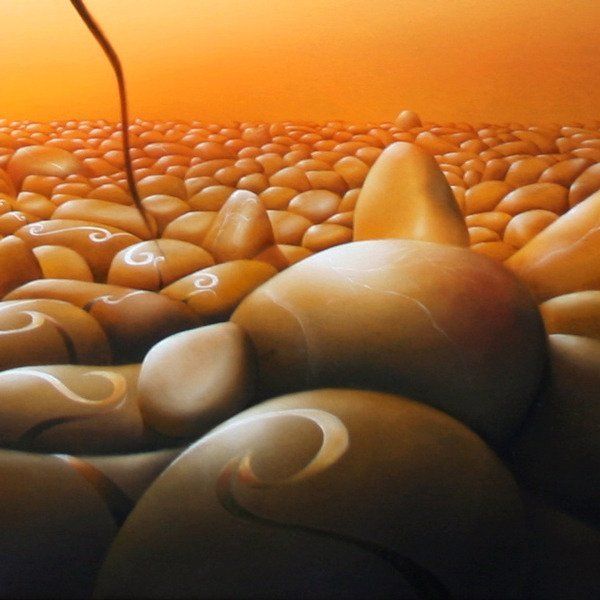 Noku Te Whenua
$1,050.00
or 4 interest free payments of $262.50 with
learn more
Original painting SOLD, oil on canvas, 1300 x 1300mm, 2007


Explore the story of the artwork >>

Print sizes and editions (limited to 30)
Regular museum archival paper print - 700 x 700mm

Your unique limited edition fine art print
Sofia Minson creates your exclusive signed print
We ship for $25 in NZ and from $50 internationally
Your artwork arrives rolled, ready to be framed - do you need help? Request framing guidance
---
The story of Noku Te Whenua
An intricately adorned Tree of Life grows from the sensuous curved river stones of Papatuanuku (earth mother), describing our connection to our whakapapa (genealogy). 
The title of this work is part of the ancient Maori proverb:
Noku te whenua, o oku tupuna
The land is mine, inherited from my ancestors
Native birds including pouakai eagles (extinct c.1400AD), tui and piwakawaka (fantail) bring moments of movement and life to the enduring descendant of Tane (god of the forest). 
Small carved manaia pendants dangle from high branches, representing our tupuna (ancestors). Manaia are mythical beings with a bird's head and a serpent's body who are messengers between the earthly world of mortals and the domain of spirits.

Ngati Porou sacred proverb of identity

As well as being Swedish, English and Irish, Sofia is of Ngati Porou descent, from the east coast of the North Island. Their sacred proverb of identity is as follows:

Ko Hikurangi te maunga 
Ko Waiapu te awa 
Ko Ngati Porou te iwi

Hikurangi is the mountain 
Waiapu is the river 
Ngati Porou are the people

The significance of land and ancestry

Incorporating the elements of earth, air, fire and water, Hikurangi stands silhouetted on the fiery red horizon and the Waiapu river is seen creeping over the rocks in an intricate koru design.

"Noku Te Whenua" explores the beauty and significance of land and ancestry to Maori.
---
Sofia Minson Paintings | New Zealand Artwork
SKU: 122