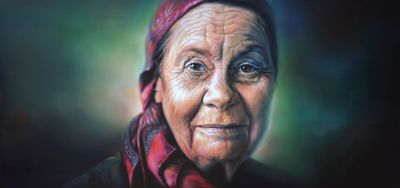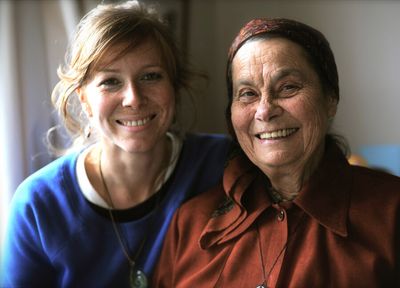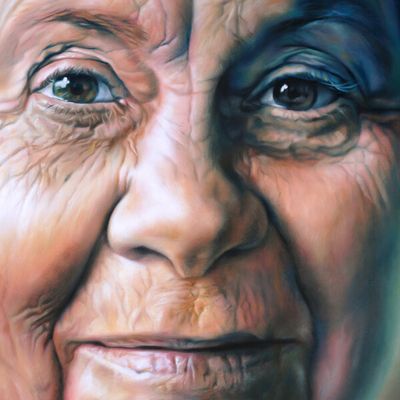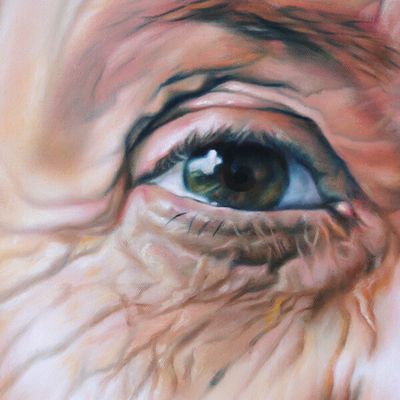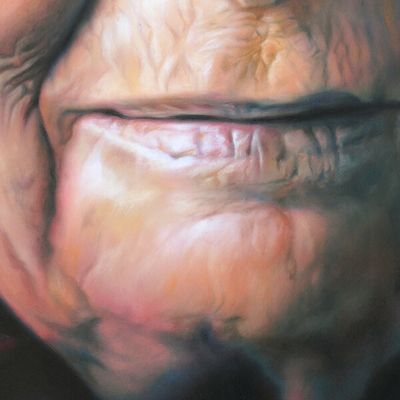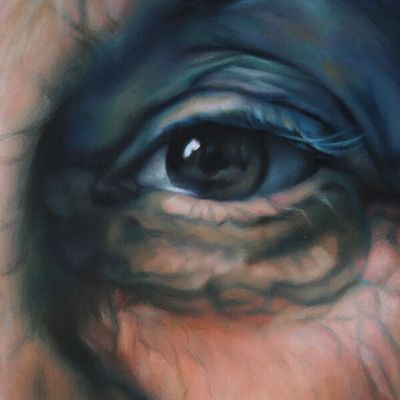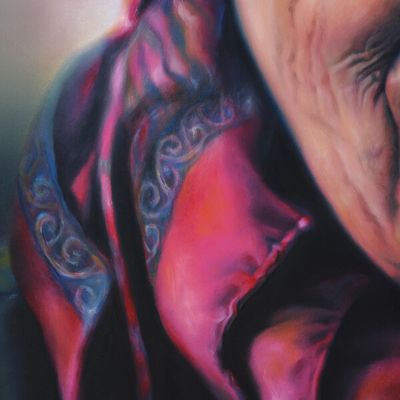 Dame Joan Metge
$3,750.00
Original painting SOLD, oil on canvas, 1800 x 850mm, 2011


Explore the story of the artwork >>


Print sizes and editions 
Regular museum archival paper print - 728 x 344mm (limited to 275)
Large museum archival paper print - 1313 x 620mm (limited to 195)
Extra Large museum canvas print - 1525 x 720mm (limited to 175)
Your unique limited edition fine art print
Sofia Minson creates your exclusive signed print
We ship for $25 in NZ and from $50 internationally
Your artwork arrives rolled, ready to be framed - do you need help? Request framing guidance


---

The story of Dame Joan Metge

The New Zealand Portrait Gallery commissioned Sofia to paint this portrait of pioneering social anthropologist Dame Joan Metge for their permanent collection and their 2011 exhibition "The Makers of Modern NZ 1930-1990". The exhibition's curator economist Brian Easton, had the monumental task of selecting portraits of sixty New Zealanders who reflect the development of the nation from 1930-1990.

Listen to Radio New Zealand National - Arts on Sunday interview with Brian Easton on Minson's Joan Metge portrait at 13:05... Click here for details on The Makers of Modern NZ exhibition

Minson on the Portrait:

"I am grateful to have met Joan through this process. Initially she was shy about the idea of this portrait and eventually agreed to it on the condition that its purpose would be to highlight her life's work, rather than adulating her as an individual (although she is very worth celebrating!). 
While painting, I knew that it was turning into a soulful and personal piece and I felt that this would greatly enhance its value as a symbol of her life's cause. 
My hope is that for generations to come viewers will be able to firstly connect with Joan's poise, depth and mana in the portrait, and secondly be spurred on to discover the pioneering work she has done for this country to increase understanding between Maori and Pakeha since the 1950s. 
Although Joan isn't of Maori decent, because of her dedication to this cause I see this portrait as being part of my Contemporary Maori Portrait Series.
While Joan and I spent time together, our in-depth conversations would invariably lead to her lending me a tonne of reading material including her latest book Tuamaka: The Challenge of Difference in Aotearoa New Zealand, which is basically a summation of her life's work and her hopes for this country."
- Sofia Minson

Quote from Metge's Book Tuamaka: The Challenge of Difference in Aotearoa New Zealand

"I once heard a kaumatua describe himself as 'he muka' - a strand - in the taura whiri of his iwi. What we need to weave together is not just head knowledge of each other's cultures, but heart knowledge of the people who are the holders of that knowledge, creating what artist Cliff Whiting has depicted visually as 'the rope of peoples'. Only by supporting each other will we be able to stand upright here."

- Dame Joan Metge

Curator Brian Easton on Joan Metge:

"Joan Metge is an outstanding example of the many Pakeha New Zealanders who have helped non-Maori to come to terms with Maori. It was not so much of a problem before 1950, because most Maori lived in rural areas isolated from Pakeha. When they began arriving in the cities, cultural inter-relations became more common and intense. 
Joan's life follows that story. She was born and grew up in Auckland with no Maori contacts. She was ten when her family moved to Pukekohe where a warm friendship with a Maori classmate revealed "a whole hidden Maori world that Pakeha didn't know about, that I wanted to explore". She trained as an anthropologist, doing her first fieldwork in in the Far North and Auckland, tracing the shift from country to city in her first book A New Maori Migration. Her ten books are the printed record of all her teaching in which she has shared the knowledge and insights entrusted to her by Maori mentors, and which highlight the rewards of cross-cultural dialogue. 
Fittingly The Treaty of Waitangi Companion ends with a quotation from her latest book Tuamaka: the Challenge of Difference in Aotearoa New Zealand, published when she was 80. It advises leaving Hobson's "He iwi tahi tatou" untranslated because of the complexities in its meaning, "while all of us continue to debate and work out how to relate to each other, with the Treaty as our guide." Metge is a recipient of the Royal Society of New Zealand's Te Rangi Hiroa Medal for her research in the social sciences and was knighted in 1987 for her services to anthropology."

- Brian Easton 
---
Sofia Minson Paintings | New Zealand Artwork
SKU: 10093