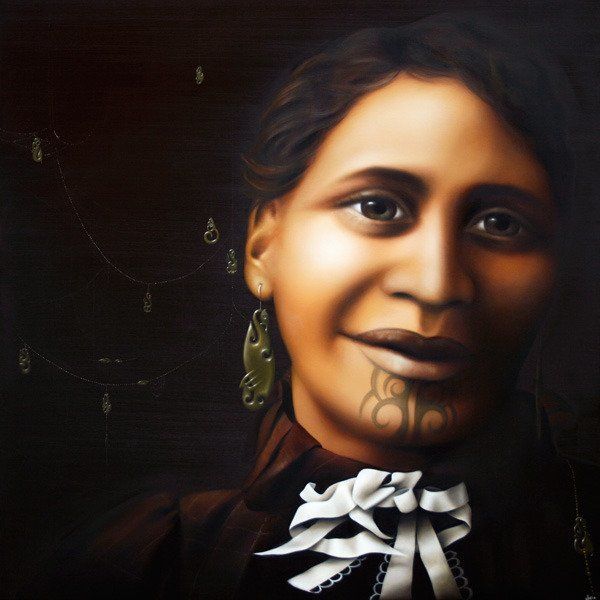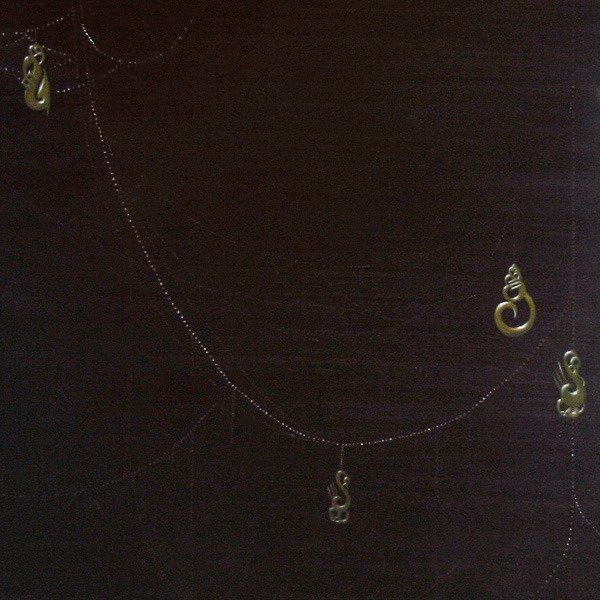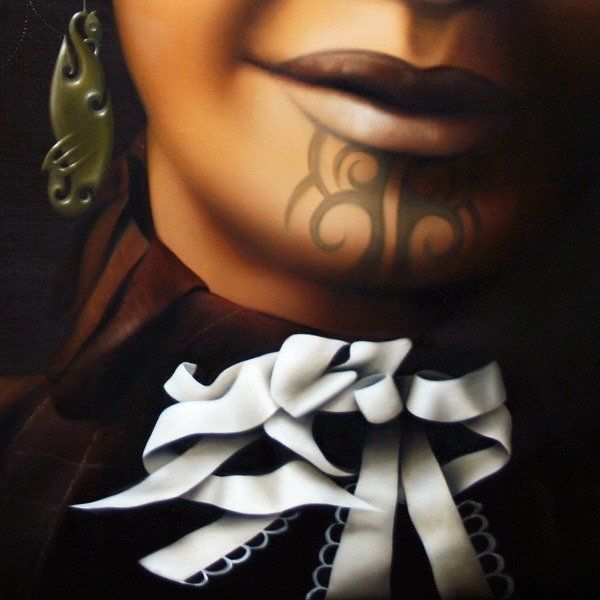 Matire Te Horowai
$1,050.00
or 4 interest free payments of $262.50 with
learn more
Original painting SOLD, oil on canvas, 1300 x 1300mm, 2007
Explore the story of the artwork >>

Print sizes and editions (limited to 30)
Regular museum archival paper print - 630 x 630mm

Your unique limited edition fine art print
Sofia Minson creates your exclusive signed print
We ship for $25 in NZ and from $50 internationally
Your artwork arrives rolled, ready to be framed - do you need help? Request framing guidance


---
The story of Matire Te Horowai


"Matire Te Horowai" is a portrait of Sofia's great-grandmother and is one of the artist's most important works. The kuia (female elder) was full-blooded Maori and affiliated with the Ngati Porou iwi. She lived from 1863 to 1938 on the east coast of New Zealand. Matire married an Irishman in her 40s and at the ripe age of 54, she bore the last of their four children, Sofia's grandmother May McGhee. Consequently, the generations in Sofia's family have been quite spaced out.

Moko Kauae (Chin Tattoo)

Matire is pictured in this portrait with a moko kauae on her lips and chin. The practice was an important marker between childhood and adulthood. It signaled status, individuality and was designed to be attractive to the opposite sex.

Clothing

Matire wears a Victorian dress with an intricate ribbon around her neck. This reflects a time when Maori were experiencing heavy Europeanization.

Earrings and Pendants

The pounamu (greenstone) earrings worn by Matire and the numerous pendants dangling off the web of necklaces in the background follow the old concept of Te Here Tangata - The Rope of Mankind. As a description of genealogy, the phrase alludes to a long rope or vine, which stretches into the past for generations until the instant of creation and on into the future. The delicate network of chains in this painting represents the 'rope'. Each earring and pendant signifies an ancestor and they are carved into a variety of manaia designs. The manaia is an ancient mythical being with a bird's head and a human form. It is said to be the messenger between the earthly world of mortals and the domain of the spirits.

Ancestral Presence

Sofia explains: "The point of this work was not to record an accurate portrait Matire, the woman who physically lived in Aotearoa in the 1800s. Other than a few stories handed down, the fact is I never met her or knew her, and so she tends to be more of a symbol of guardianship and connection to mine or anyone's cultural and spiritual roots.

Matire is painted very softly. The one photo our whanau has of her is very small and instead of making up detail and realistic wrinkles in her face, I wanted to rather, use my smooth-style of brushwork, which gradually blends the paints, one thin layer at a time, patiently allowing it to dry for days at a time in-between layers, in order to create a depth of tone and a glowing, smooth graduation of colour. I found this process very meditative and especially when bringing out the reflection in her eyes, I felt like I was closer to her ancestral presence and that she was watching over myself, and all of us."
---
Sofia Minson Paintings | New Zealand Artwork
SKU: 108