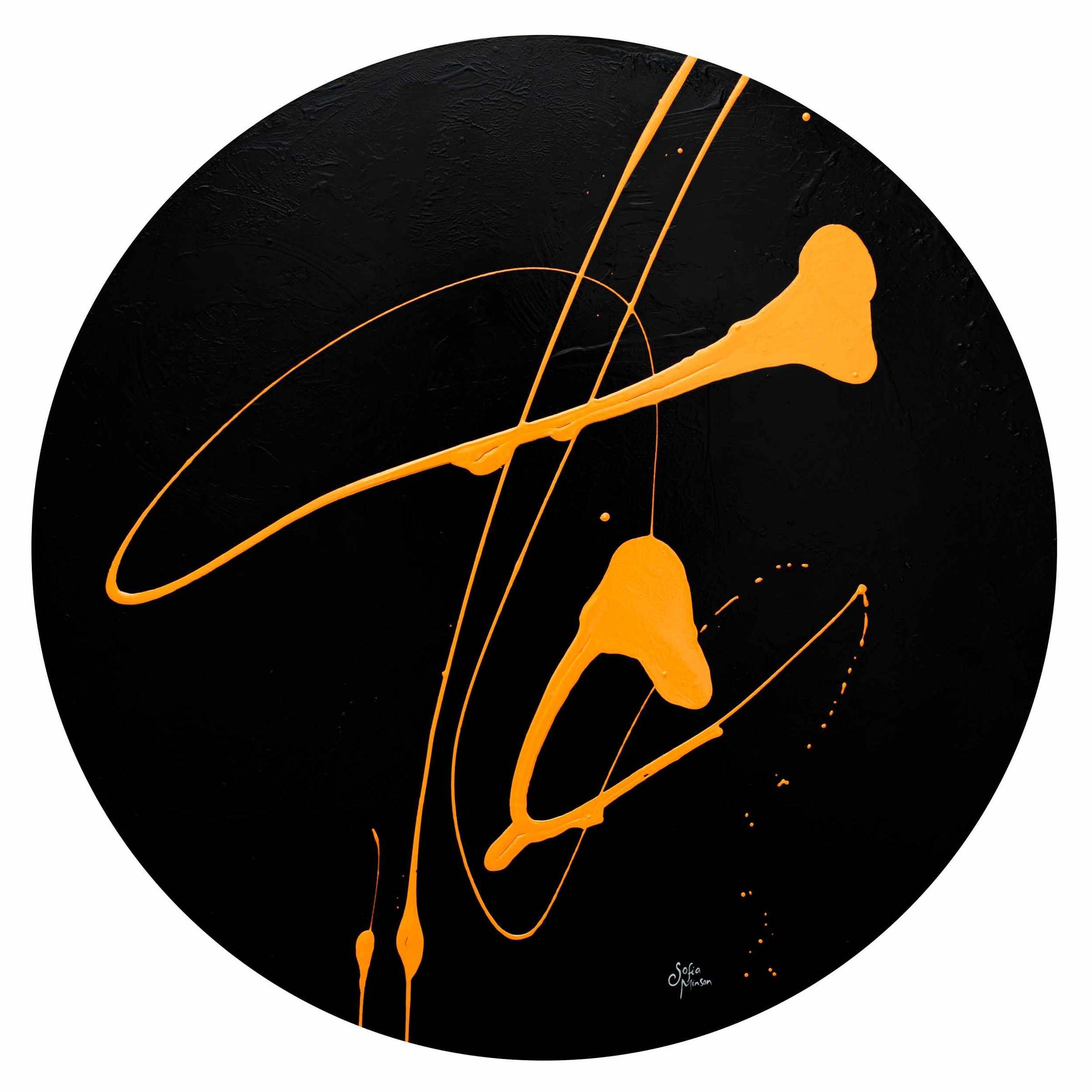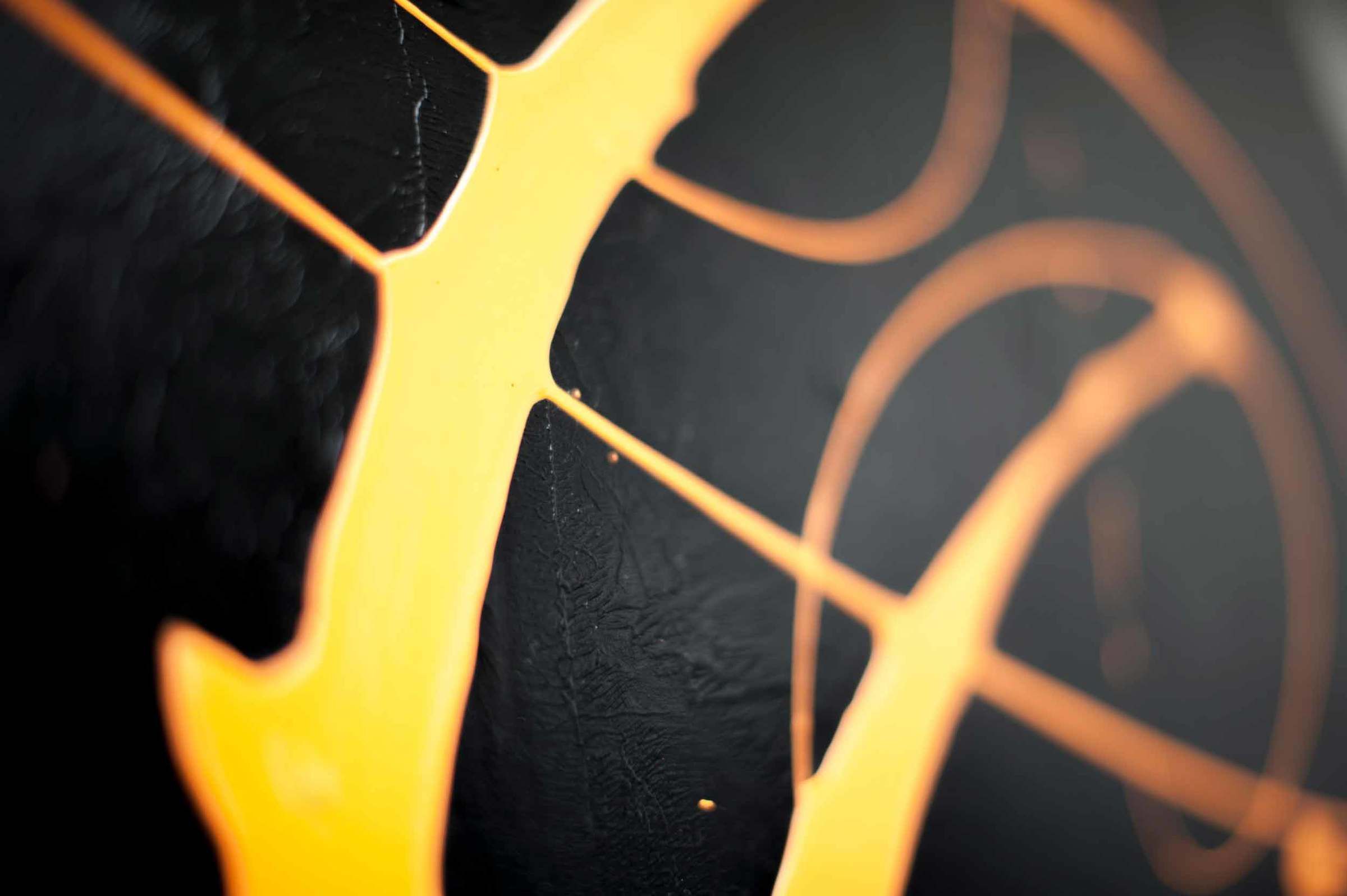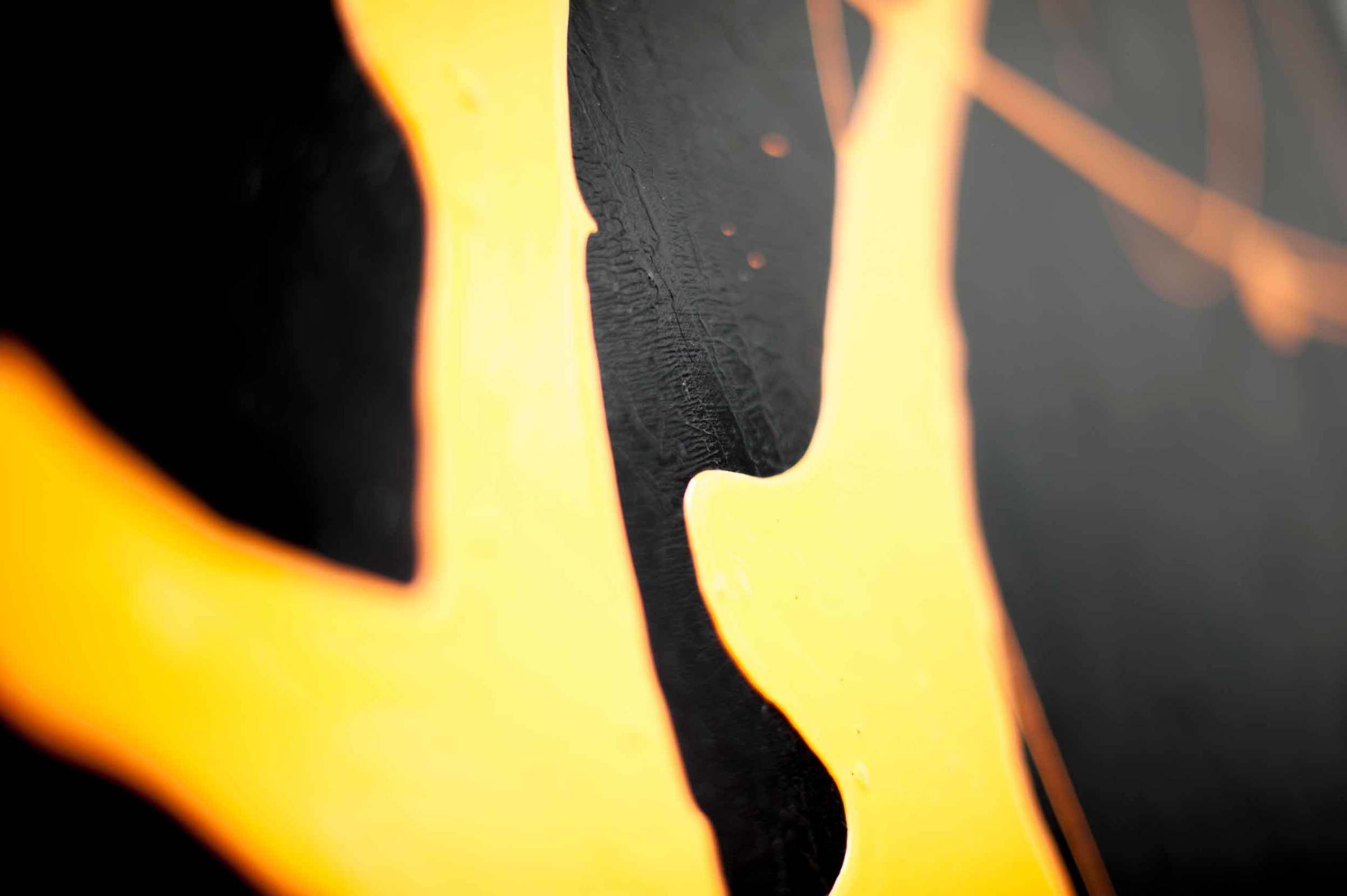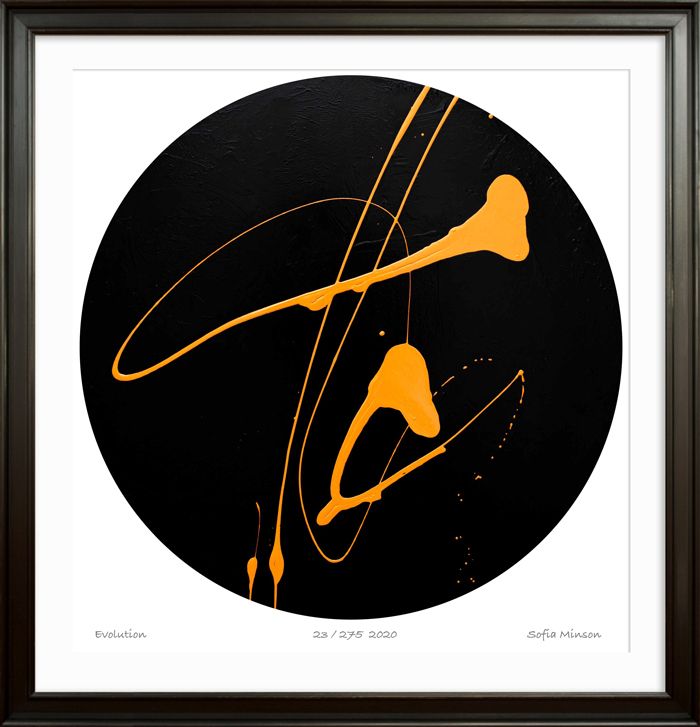 New Beginning
$1,050.00
or 4 interest free payments of $262.50 with
learn more
Original painting SOLD, acrylic on board, 800mm in diametre, 2018

Explore the story of the artwork >>

Print sizes and editions (limited to 275)

Regular museum archival paper print - 700 x 700mm

Your unique limited edition fine art print
Sofia Minson creates your exclusive signed print
We ship for $25 in NZ and from $50 internationally
Your artwork arrives rolled, ready to be framed - do you need help? Request framing guidance
---
The story of New Beginning
This abstract artwork was intended to allow the artist to be in a playful state. To be in the kind of space that allows for an open mind and new ideas to flourish. 
Sofia painted over a textured round board, completely in black paint. The black represents Te Kore, the formless, intangible void in Māori creation cosmology. This no "thing" ness contains unlimited potential for being and can be accessed in the deepest recesses of our imagination. 
Once this layer was dry she picked up a large pot of orange and instinctually poured the paint with swift, sweeping movements, honouring a playful state of being. Honouring the present moment of being in a creative, meditative process. This vibrant orange symbolises Te Ao Mārama - the world of light or the breath or energy of life. 
The sister artworks "New Beginning" and "Evolution" both celebrate the cyclical nature of our lives, of the universe and of our imagination. They are dynamic unfoldings of expression out of darkness, out of chaos, out of pure potentiality. 
---
Sofia Minson Paintings | New Zealand Artwork | Te Ao Marama | Maori
SKU: 10074