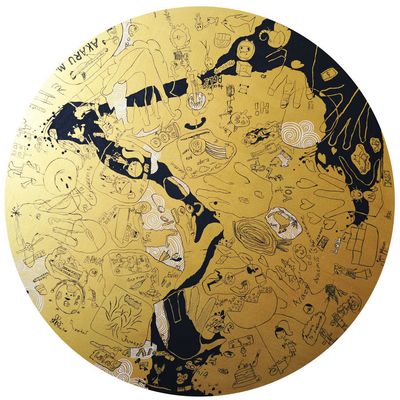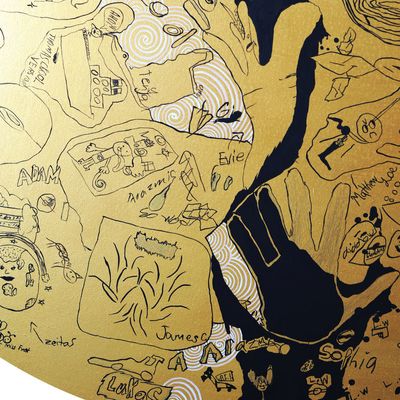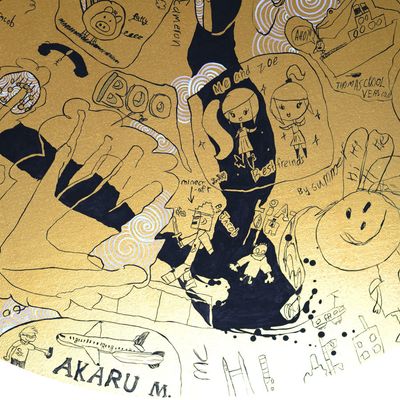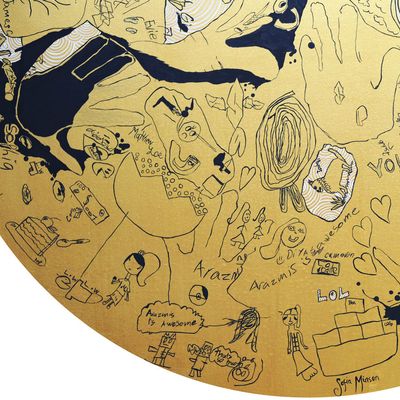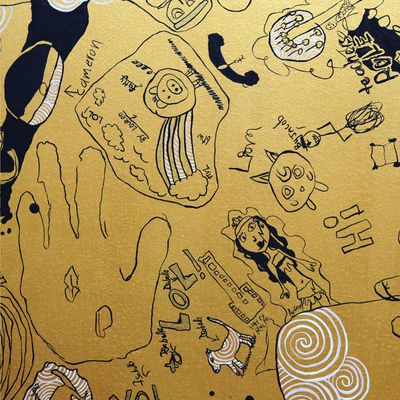 Turn your face to the sun
$950.00
or 4 interest free payments of $237.50 with
learn more
Original painting SOLD, flashe painting on wooden board, 800mm diameter circlular board, 2016

Explore the story of the artwork >>

Print sizes and editions (limited to 275)
Regular museum archival paper print - 630 x 630mm

Your unique limited edition fine art print
Sofia Minson creates your exclusive signed print
We ship for $25 in NZ and from $50 internationally
Your artwork arrives rolled, ready to be framed - do you need help? Request framing guidance


---
The story of Turn your face to the sun

"Turn your face to the sun" is from the old Maori whakatauki or proverb: 
"Te tiro atu to kanohi ki tairawhiti ana tera whiti te ra kite ataata ka hinga ki muri kia koe." 
"Turn your face to the sun and the shadows fall behind you."
In this collaborative artwork by Sofia Minson and 50 students at Orakei School in Auckland between the ages of 7 and 8 years old, this proverb sums up Minson's respect for the powerful force of creativity and what happens when you turn towards it, like the sun.

The children were asked to crowd around the circular board and have fun drawing whatever they felt like drawing, using a ballpoint pen. The chatter and enjoyment was evident during the hour-long session and the only creative restraint was that they leave enough room for everyone in the classroom to have a go.

By the end of the hour, Minson was blown away by all the unique thoughts and ideas depicted in the children's pictures, patterns and words. There is no right way up for this artwork and it can be endlessly entertaining turning the piece round and round to study more detail and skip from one child's personal mark of creativity to the next.

When she took the piece back to her studio, Minson applied a metallic gold paint over the whole surface, to indicate fully facing the creative force, like the sun. She then traced the children's pen marks, which were still showing through the gold layer, in fine detail with a black paint to give a cohesive look to the artwork. The overall shape and abstract streak of black paint was inspired by New Zealand artist Max Gimblett's quatrefoil and circular works that are marked by fast, meditative movements of paint - his method of chanelling pure creative force through mind and body into art.
---
Sofia Minson Paintings | New Zealand Artwork
SKU: 10043