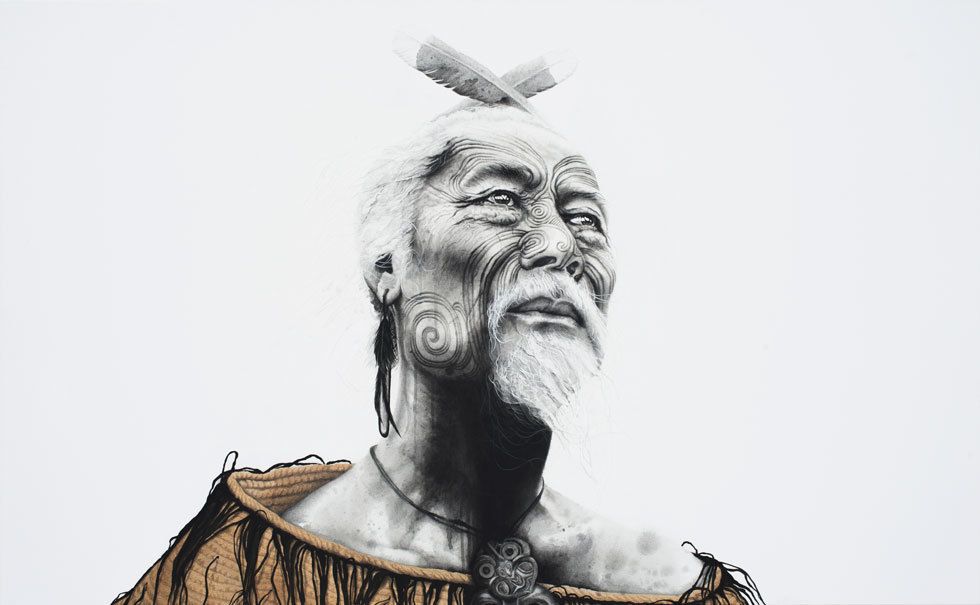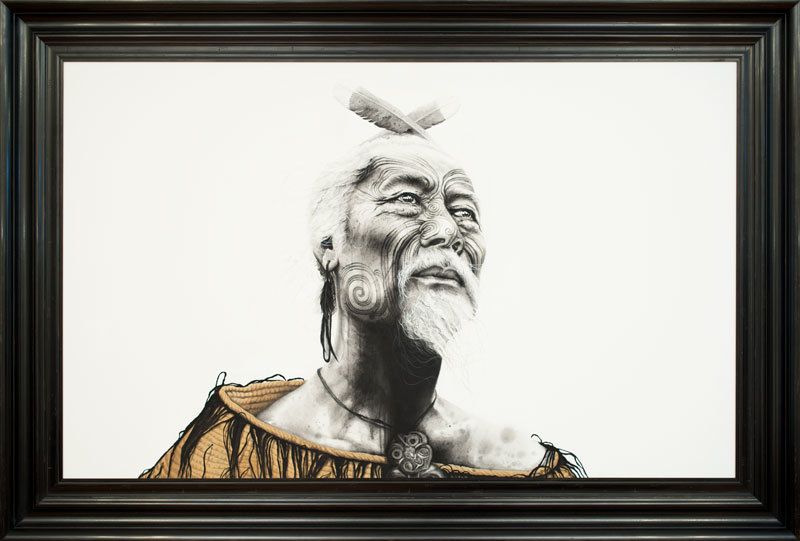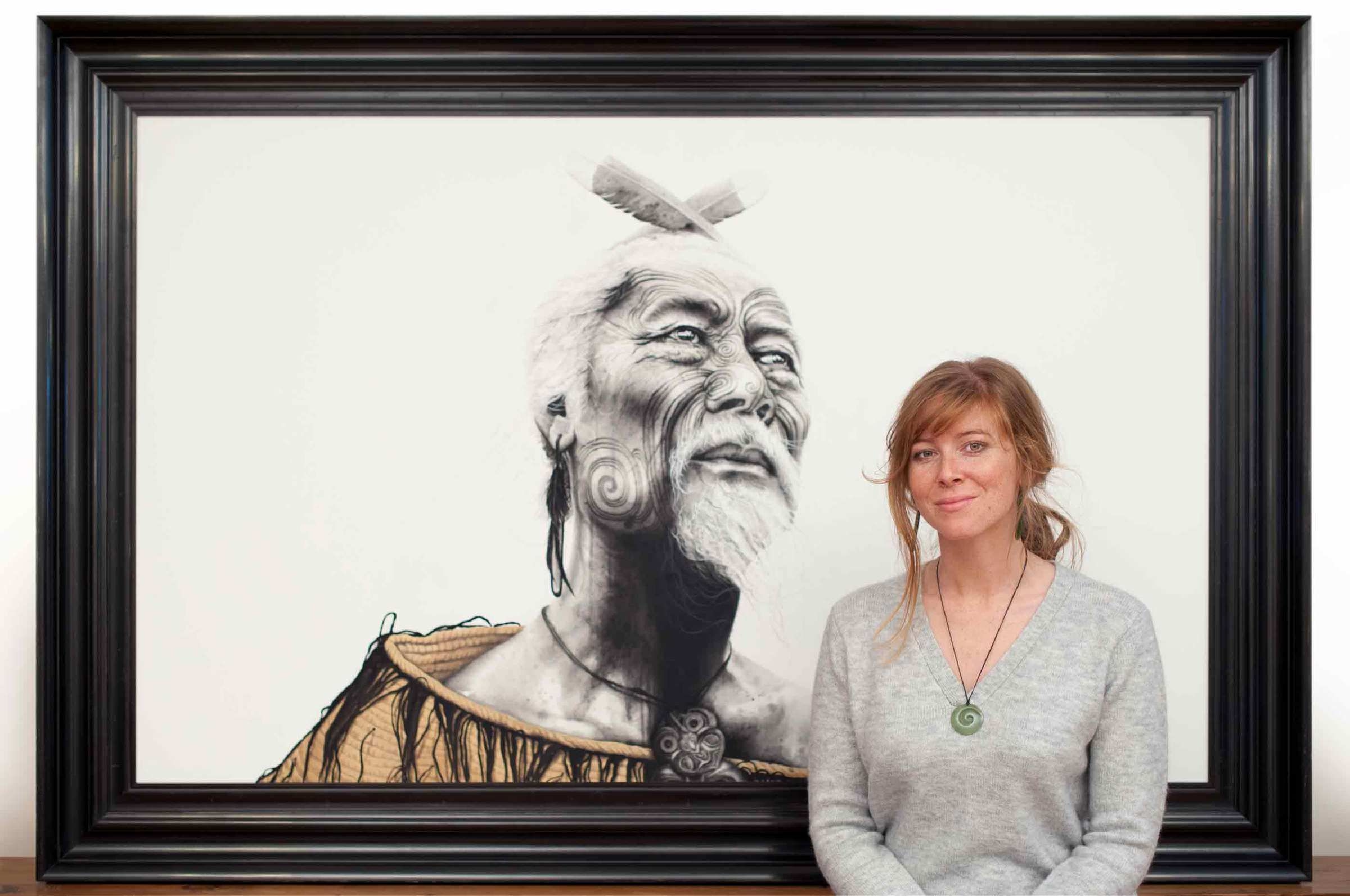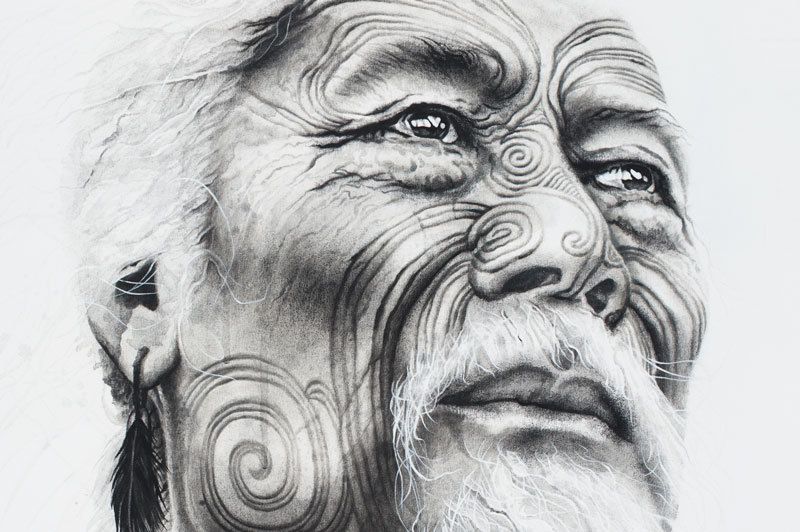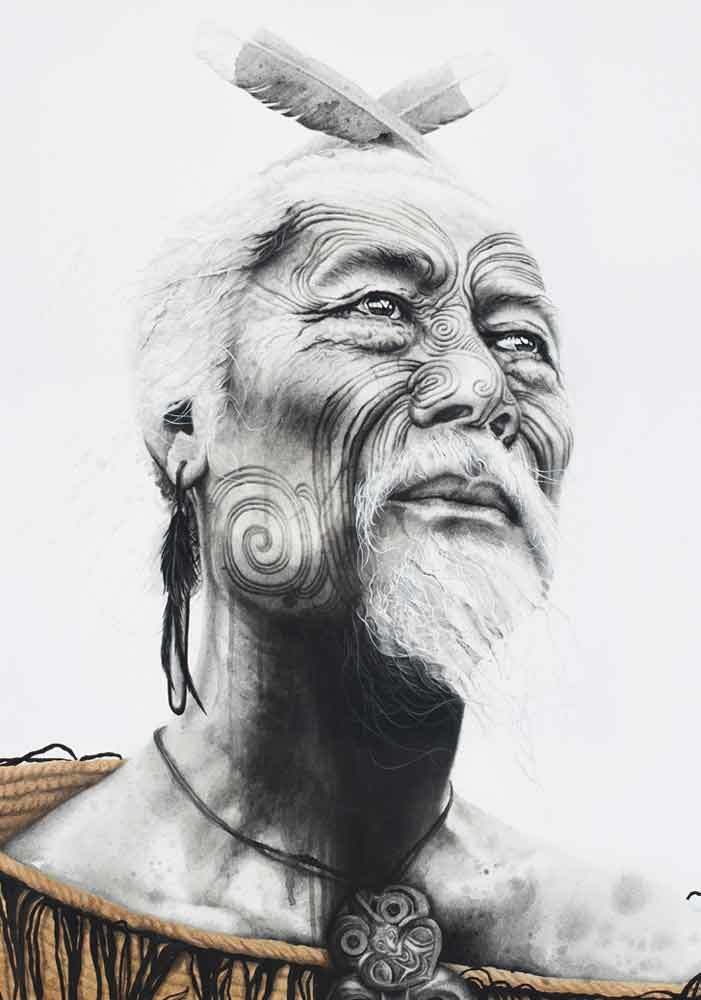 Ranginui
$8,750.00
Explore the story of the artwork >>

Limited edition of 95 signed fine-art prints - SOLD OUT (only a couple of Artist Proofs left - enquire to purchase)
Print sizes and editions
Regular museum archival paper print - 500 x 805mm
(limited to 95)
Large museum archival paper print - 712 x 1153mm
(limited to 95)
Extra Large museum canvas print - 840 x 1361mm
(limited to 95)
Your unique limited edition fine art print
Sofia Minson creates your exclusive signed print
We ship for $25 in NZ and from $50 internationally
Your artwork arrives rolled, ready to be framed - do you need help? Request framing guidance
Original painting SOLD, flashe (acrylic vinyl) on canvas, 1350mm x 1975 (including antique black frame), 2017

---
The story of Ranginui

In the months leading up to the 2017 Sacred Mirrors exhibition...
I had painted a number of cross-cultural mythological goddesses. I began thinking that Mana Wāhine or the Divine Feminine must be the central theme for this whole series of work.
I unwrapped my next pristine white canvas and sat it up on the easel horizontally. I was ready to imagine and uncover the potential for this new artwork. Low and behold the message was clear.
The vision was for a very light, black and white meditative portrait of a rangatira (Maori chief). There was to be a large area of white canvas left uninterrupted to allow space for the mind.
Creative discernment
It felt absolutely right and a sense of equilibrium came to me. The masculine and feminine elements in this series were beautifully balancing themselves out. I try to not consciously force things in the studio. I do my best to ignore demands and judgements from my own ego or other people. I just let the fun of the creative process take over. I always tell myself that if it doesn't feel like play, you're taking yourself too seriously! The lack of judgement does not mean lack of discernment however. There is still countless hours spent honing the skill of the craft.

More than a mortal chief

It was not apparent at the beginning of this painting that the old man would embody qualities of the sky father Ranginui. But as he took shape it became obvious that he was representing more than a mortal chief. He was a god-like father figure and and was transmitting light.

The Story of Creation
The whakapapa (genealogy) of Ranginui as I understand it is that first there is Te Kore, the formless void. It is unlimited potential for being. From that womb of emptiness comes Te Pō, the night that lasts for aeons. A slow dawning conception of light seeds itself in the prevailing darkness. Moisture emerges and couples with a cloud that grew from the dawn. From this union comes the twelve heavens of Rangi. Ranginui, the sky above is the heaven nearest to earth, his lover Papatūānuku.

Inspiration and dress

The form of this portrait was inspired by the hundreds of black and white 19th and 20th century photographs of Maori that I have studied over the years. Historical portraits by C.F. Goldie and Gottfried Lindauer were also inspirational.
Here, Ranginui has the indelible mark of Ta Moko Kanohi - full face tattoo - encoding his whakapapa (genealogy). He wears a woven korowai (cloak) painted in metallic gold. His pounamu heitiki pendant and pounamu and feather earring are traditional signs of mana and status.

Legend of the Huia
Two white-tipped huia feathers cross each other at the crown of his head. In myth, the huia was once a pure white bird. He was taken from the head of an atua (god) who dwelt in the highest of the twelve heavens. The humble bird was sent on a journey down through the twelve realms of Rangi to earth. His task was to relay a message to Tāne, god of all living things and progenitor of mankind. The message was that it was time for Tāne to climb the heavens to retrieve the sacred baskets of knowledge. As a gift for transmitting this important message, the atua transformed the white bird's body to black. This represented Te Kore (The Void of Potentiality) and his journey through the twelve dimensions. More feathers were added to his tail to make twelve in total and the tips were left white to mark the heavens. Lastly he received a new name - Manu Huia.

Hero, culture and nature

Deeper meanings and meta truths unfold from studying all of our human stories.
From biblical scripture to ancient mythologies from around the world, all good stories have three things in common. There is a hero. And the hero lives within the known dimension of culture.
Culture is nested in the unknown realm of nature. Our shared human evolution of body and mind inextricably bonds us together. It reveals itself through patterns in our storytelling.

Wisdom and evolution

On the level of mythological archetypes, I get a sense of this portrait being an old king upholding tradition. He is a wise chief of a culture that has been formed by ancestors who are long gone from this world. But he is clearly not representing a blind, rigid, crumbling structure. He is imbued with vision, flexibility and animation. Those qualities can only come from this current generation of heroes. He is a positive symbol of the wisdom and evolution that our culture should strive for.
He embraces past, present and future.
---

Sofia Minson Paintings | New Zealand Artwork

SKU: 10028