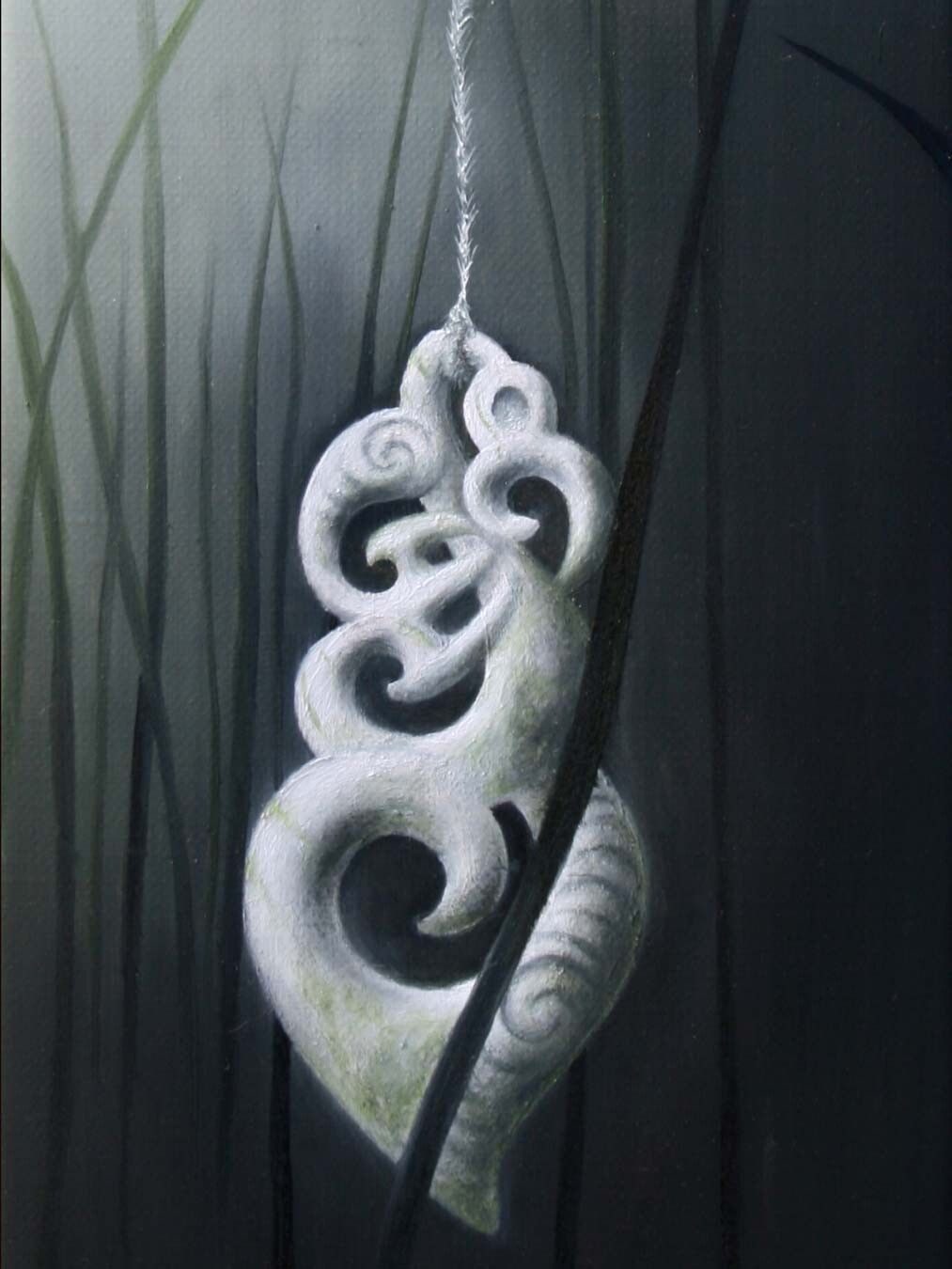 You are the forest, I shall protect you
$750.00
or 4 interest free payments of $187.50 with
learn more
Explore the story of the artwork >>

Print sizes and editions (limited to 275)
Regular museum archival paper print - 300 x 100mm

Your unique limited edition fine art print
Sofia Minson creates your exclusive signed print
We ship for $25 in NZ and from $50 internationally
Your artwork arrives rolled, ready to be framed - do you need help? Request framing guidance
Original painting SOLD, oil on Belgian portrait linen, 300 x 100mm, 2010
---
The story of You are the forest, I shall protect you


"You are the forest, I shall protect you" is from the Maori natural lore, which states that "The forest is a living thing" and that traditionally, people are intimately connected in a reciprocal way with every creature, plant and life force in that natural domain. Maori took medicines, food for sustenance, wood for canoes and guidance from the forest with the understanding that they also must give back to Tane in order to keep the balance.

The hanging carved pendant is in the form of a manaia, which is an ancient mythical being seen in traditional Maori carving with a bird's head and a serpent's tail. Manaia are said to be the messengers between the earthly world of mortals and the domain of spirits and in this painting Sofia is suggesting that as humans, we can aspire to be like this manaia, this messenger and protector of our sacred natural world.

Today it is more important than ever with our vast population that we live up to the challenging role as kaitiaki or protector of the forests. Kaitiakitanga is the exercise by humans of stewardship and protection of the vital life force (mauri) of all entities animate and inanimate within the whakapapa. Maori accumulated extensive and intensive knowledge of every aspect of the natural world and the interrelationship of this natural world to them. From this information they established a system of prohibitions that governs every aspect of the protection, management, use and extraction of all natural resources. This system provides the essential matrix for resource management and resource sustainability.
---
Sofia Minson Paintings | New Zealand Artwork
SKU: 10024