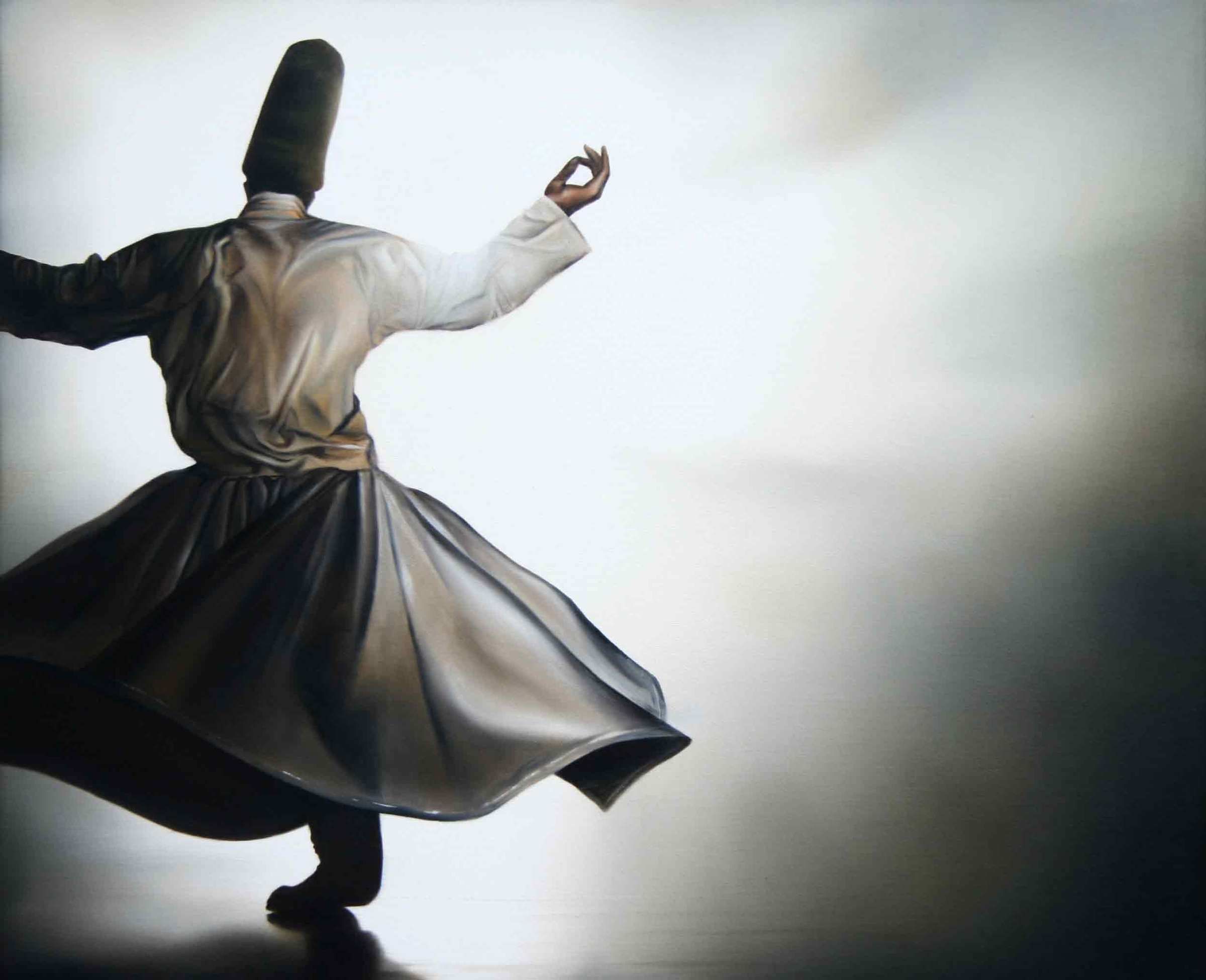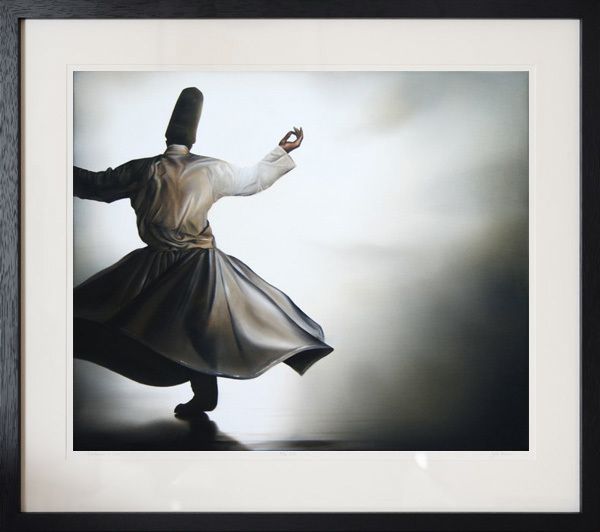 Whirling Dervish
$950.00
or 4 interest free payments of $237.50 with
learn more
Original painting SOLD, oil on canvas, 630 x 750mm, 2008

Explore the story of the artwork >>


Print sizes and editions (limited to 75)
Regular museum archival paper print - 462 x 550mm

Your unique limited edition fine art print
Sofia Minson creates your exclusive signed print
We ship for $25 in NZ and from $50 internationally
Your artwork arrives rolled, ready to be framed - do you need help? Request framing guidance


---

The story of Whirling Dervish
When travelling through Turkey in June 2008 Sofia was introduced to the mystical branch of Islam known as Sufism. This work depicts a Whirling Dervish performing the sema, a Sufi ritual where one revolves meditatively while worshiping the existence and majesty of the Creator. 
In so doing, one confirms the words of the Qur'an (64:1): 
"Whatever is in the skies or on earth invokes God."
In the symbolism of the Sema ritual, the semazen's camel's hair hat (sikke) represents the tombstone of the ego; his wide, white skirt represents the ego's shroud. 
While whirling, his arms are open: his right arm is directed to the sky, ready to receive God's beneficence; his left hand, upon which his eyes are fastened, is turned toward the earth. The semazen conveys God's spiritual gift to those who are witnessing the Sema. Revolving from right to left around the heart, the semazen embraces all humanity with love. The human being has been created with love in order to love. 
Mevlâna Jalâluddîn Rumi says: 
"All loves are a bridge to Divine love. 
Yet, those who have not had a taste of it do not know!"
---
Sofia Minson Paintings | New Zealand Artwork
SKU: 10010