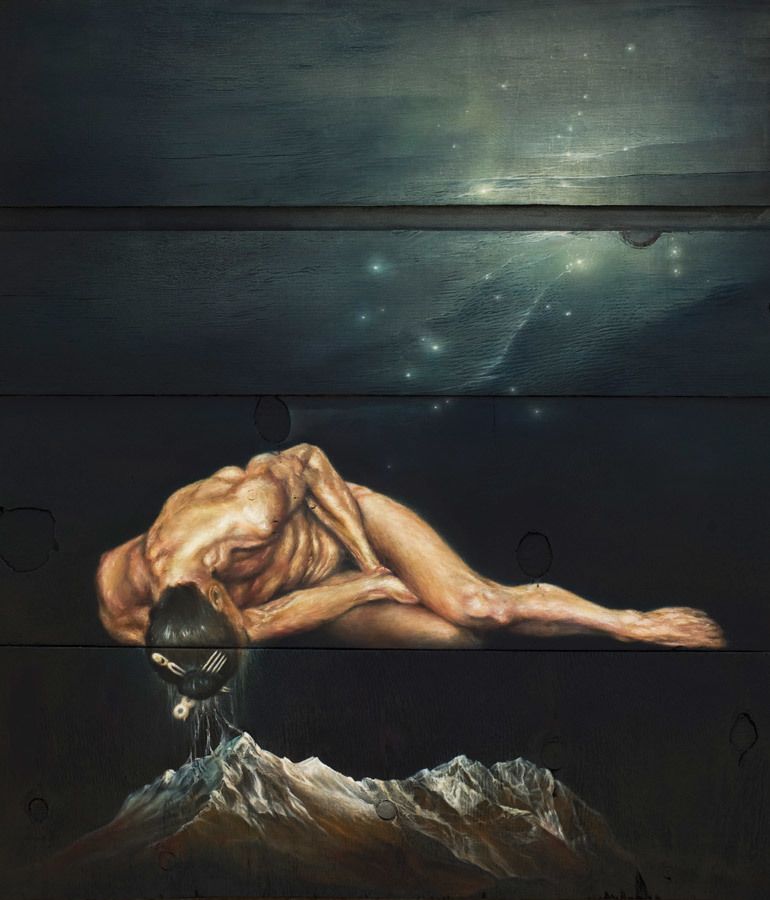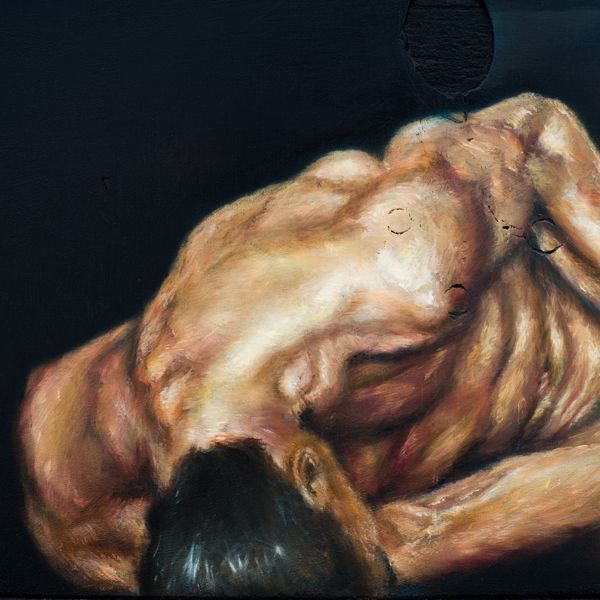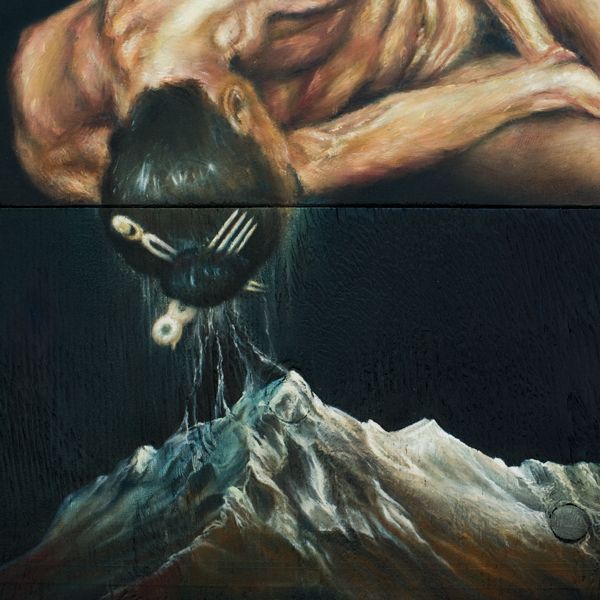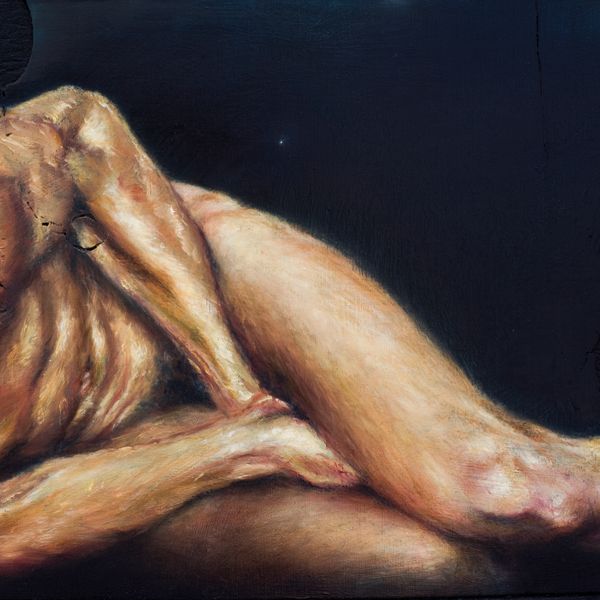 Whakapapa Origins
$1,050.00
or 4 interest free payments of $262.50 with
learn more
Original painting SOLD, oil on wooden board, 720 x 720mm, 2013

Explore the story of the artwork >>


Print sizes and editions (limited to 275)
Regular museum archival paper print - 615 x 719mm
Your unique limited edition fine art print
Sofia Minson creates your exclusive signed print
We ship for $25 in NZ and from $50 internationally
Your artwork arrives rolled, ready to be framed - do you need help? Request framing guidance
---

The story of Whakapapa Origins
A cosmic scene from the Māori creation myth takes place between sky father Ranginui in the form of stars, earth mother Papatūānuku in the form of Ngāti Porou's sacred Mt Hikurangi, and their divine son Tāne Mahuta - the nude figure who lies between them in Te Pō, the darkness, with top knot flowing umbilical-like in strands of snow to the peaks of his mother mountain.
"Whakapapa Origins" speaks of us being living expressions of an Ever-Present Origin, as the philosopher Jean Gebser wrote. Gods, goddesses, ancestors, earth, stars, myths and magical realms are within all of us. Yearning for us to remember ourselves.
Here the great Tāne, progenitor of mankind, draws nourishment from his divine parents.
Archaic, Magical, Mythical, Mental and Integral ways of being, as Gebser's model describes them, are all valid and flow from one to the other in the great cosmic dance of consciousness experiencing itself through time.
With the last couple of hundred years of our minds being trapped in our heads we are desperate to move into our bodies. And what intelligence the body has! Now, as the apocalypse (lifting of the veil) of the old world takes place we find ourselves on the brink of integrating our eras of archaic, magical, mythical, and mental ways of comprehending our universe.
What can we become?
Breaking away from her traditional use of canvas, in "Whakapapa Origins" Sofia uses a substrate consisting of rough, knotted, horizontal wooden boards painted with a deep 'prussian blue' night sky.  


Tāne is a figure of great importance in Māori tradition. Originally his parents Rangi the sky and Papa the earth clung together in a tight embrace and Tāne was one of 70 sons born into the dark confined realm between them.  
Yearning for more space and light in which to live, Tāne braced his back against the earth and feet upon the sky and pushed, successfully separating his parents and bringing about Te Aō Mārama or The World of Light, in which we now live. 
He also fashioned the first human; he adorned the heavens, and brought the baskets of knowledge, wisdom and understanding down from the sky to human beings.  Tāne is sometimes given different names to reflect his different roles. He is called Tāne-mahuta as god of the forest, Tāne-te-wānanga as the bringer of knowledge, and Tānenui-a-rangi as bringer of higher consciousness.
---
Sofia Minson Paintings | New Zealand Artwork
SKU: 10004