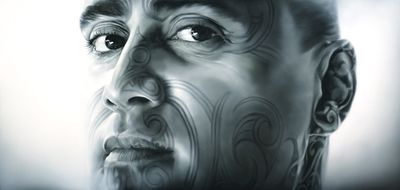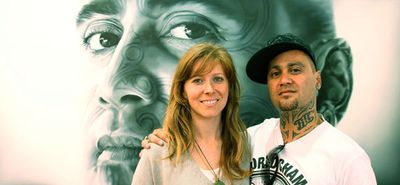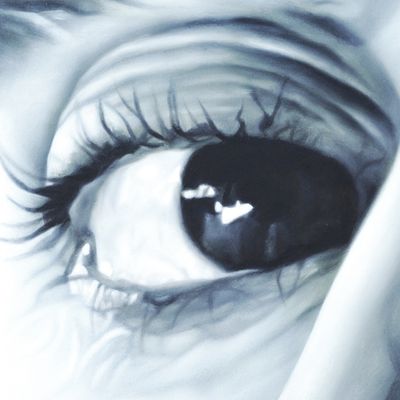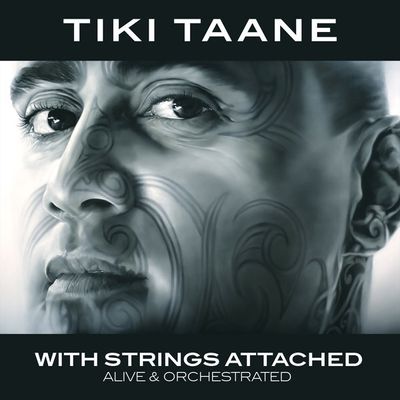 Tiki Taane
$1,950.00
or 4 interest free payments of $487.50 with
learn more
Original painting SOLD, 850 x 1800mm, oil on canvas, 2011

Explore the story of the artwork >>
Print sizes and editions (limited to 75)
Regular museum archival paper print - 728 x 344mm
Large museum archival paper print - 1165 x 550mm

Your unique limited edition fine art print
Sofia Minson creates your exclusive signed print
We ship for $25 in NZ and from $50 internationally
Your artwork arrives rolled, ready to be framed - do you need help? Request framing guidance
---

The story of Tiki Taane


This work is part of an ongoing series of contemporary Maori portraits, in which Sofia shines a light on creative and inspiring Maori people who are helping to evolve today's culture through their art or roles society.

This oil portrait of New Zealand musician Tiki Taane with painted face moko brings clearly to view the connection he forges between himself and his whakapapa.
Minson explains how she and the chart-topping musician came to know each other: "We were in the same issue of Mana Magazine a few years ago and Tiki emailed me to say that he liked my art and that we should think of a way to collaborate together in the future, perhaps through album artwork or merchandise for his music. I actually think of this portrait as a collaboration because the painting is so full of Tiki's story and his presence, which comes through his Ta Moko and the intensity of his eyes.
"Minson's mixed Maori (Ngati Porou), Swedish, English and Irish ancestry has sparked her interest in how we relate to the culture of our ancestors in a contemporary world. Taane has worn his moko previously as artwork: inspired by C.F. Goldie portraits, he presents himself with full facial moko on the cover of his Past, Present, Future album.
In this painting he proudly wears his moko, an outward sign of his inner growth and resilience.
Interview with Tiki Taane on Ta Moko
1. How was the decision made to have you wearing Ta Moko for your album Past, Present, Future?
Seeing as the album was delving into my story of understanding my whakapapa, I wanted the artwork & especially the cover to be similar to a Goldie portrait.

2. Who designed your moko?
Inia Taylor from Mokoink, who has tattooed a lot of me & also my mum, drew the moko based upon my whakapapa, new & old. We made the prosthetic moko for the video Tangaroa in which I play the roll of my Tipuna..

3. Would you ever get a permanent full-face moko?
Yes, the moko that we designed will be the one I will eventually wear, but that will be in many years. Like DNA, it is mine & mine only. My son & his sons will be the only people who could wear that moko.

4. What does moko mean to you?
One of the biggest reminders for me to keep on pushing, are my Moko & Tattoos. Everyday I have to carry these signs with pride, through the judgement, to never forget who I am & where I have come from, for that sets the foundation of where I am heading.
---
Sofia Minson Paintings | New Zealand Artwork
SKU: 10137