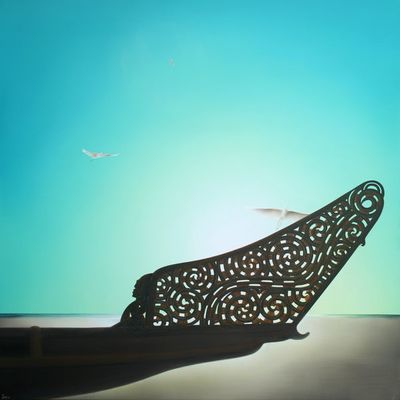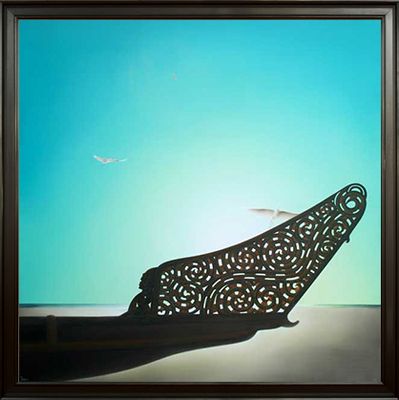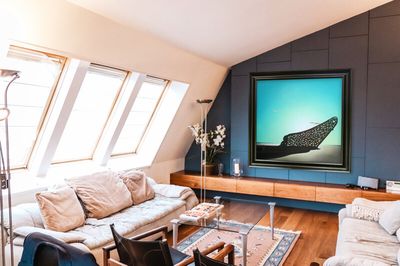 Waka Māui
$3,750.00
Explore the story of the artwork >>
Print sizes and editions
Regular museum archival paper print - 700 x 700mm 
(limited to 75)
Large museum archival paper print - 905 x 905mm 
(limited to 75)
Extra Large museum canvas print - 1100 x 1100mm 
(limited to 75)

Your unique limited edition fine art print
Sofia Minson creates your exclusive signed print
We ship for $25 in NZ and from $50 internationally
Your artwork arrives rolled, ready to be framed - do you need help? Request framing guidance
Original painting SOLD, oil on canvas, 1300 x 1300mm, 2008

---

The story of Waka Māui

This work was inspired by the legend of Māui, a demi-god who lived in Hawaiiki, the mythical ancestral homeland of the Māori. 
One day when Māui and his brothers went fishing far out into the ocean he dropped his magic fishhook over the side of the waka (canoe). He felt a strong tug on the line and after much straining and chanting of karakia (incantations), there surfaced Te Ika a Māui (the fish of Māui), known today as the North Island of New Zealand. 
Māui's waka, Nukutaimemeha, subsequently transformed into the South Island of New Zealand, which to this day many call Te Waka a Māui (the canoe of Māui). 
In this painting, Kōtuku (white herons) are shown circling and flying towards the intricately carved bow piece of Māui's waka Nukutaimemeha. These graceful birds are traditionally a symbol of good fortune and mark the arrival of a rare and sacred visitor.
---
Sofia Minson Oil Paintings | New Zealand Artwork

SKU: 10148