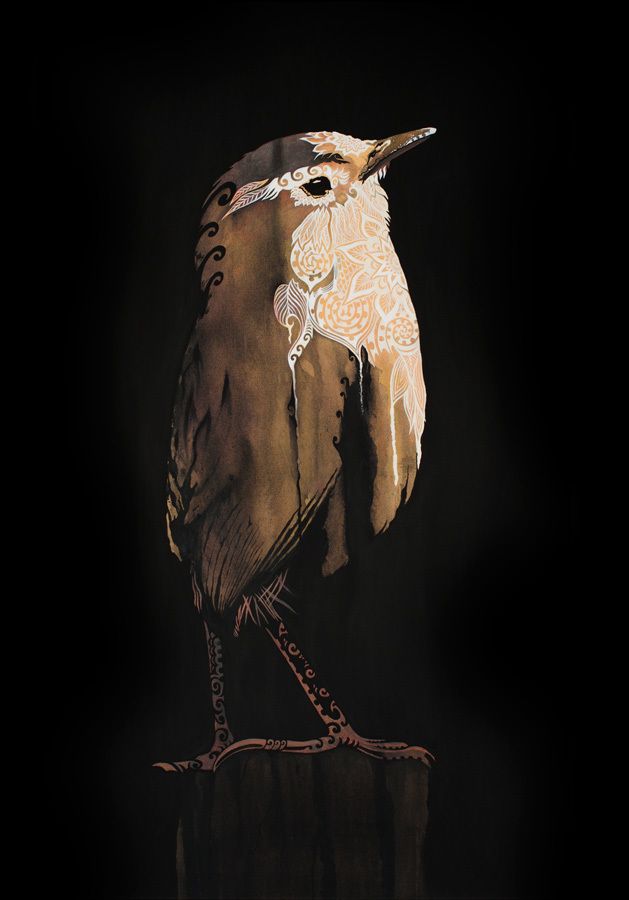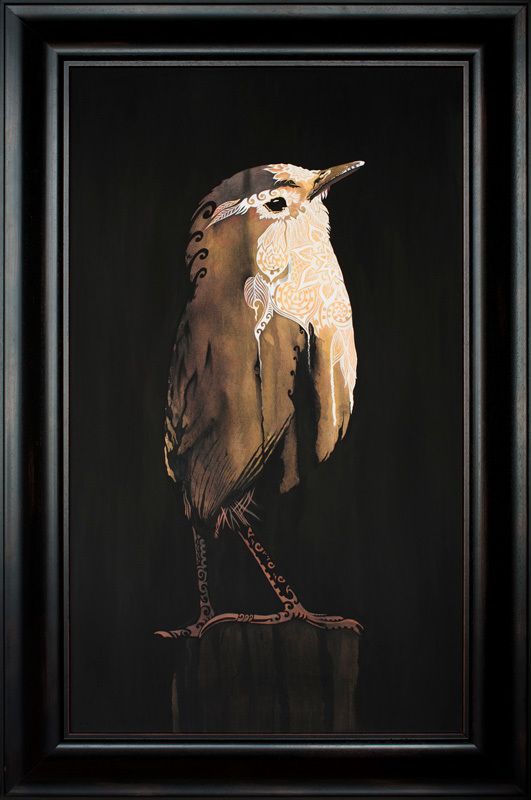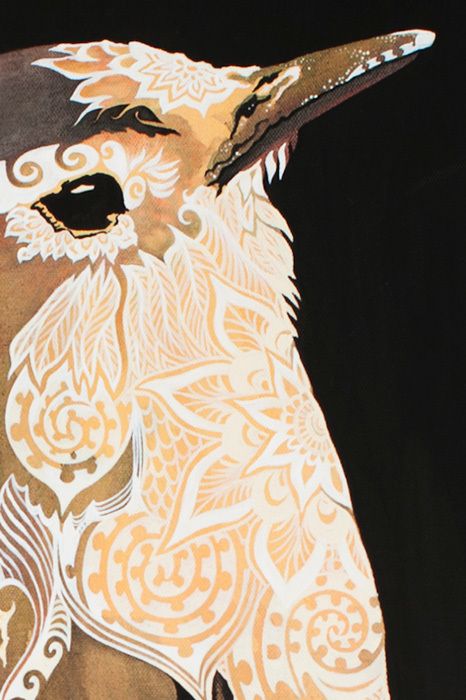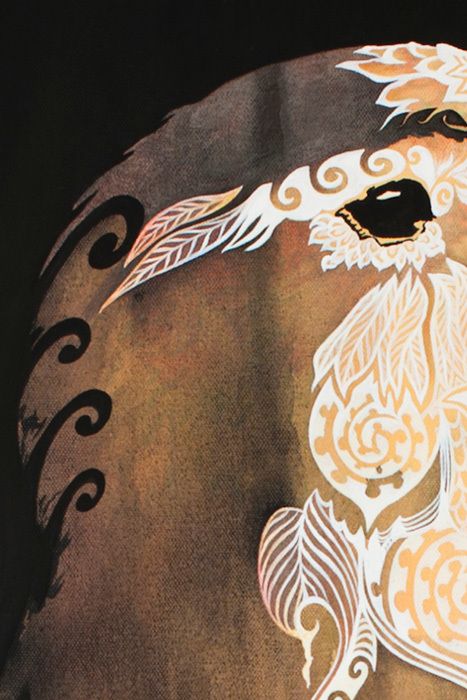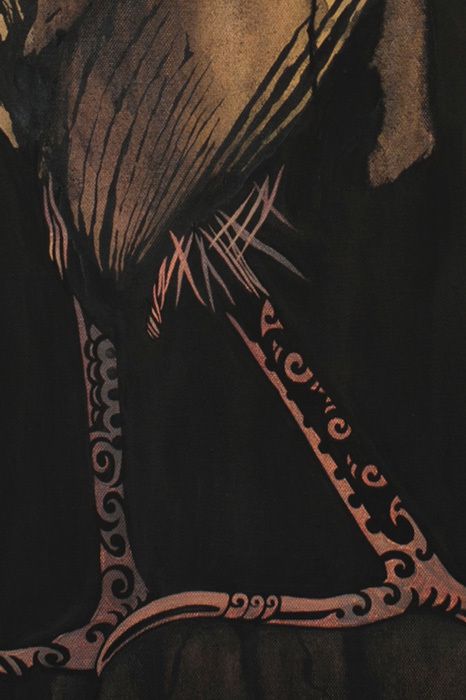 Tuke (Rock Wren)
$950.00
or 4 interest free payments of $237.50 with
learn more
Explore the story of the artwork >>
Print sizes and editions
Regular museum archival paper print - 530 x 760mm
(limited to 75)
Large museum archival paper print - 715 x 1480
(limited to 75)
Your unique limited edition fine art print
Sofia Minson creates your exclusive signed print
We ship for $25 in NZ and from $50 internationally
Your artwork arrives rolled, ready to be framed - do you need help? Request framing guidance
Original painting SOLD, acrylic and flashe on canvas, 800 x 1200mm (including frame), 2016

---

The story of Tuke
"Tuke" is the New Zealand Rock Wren, a tiny reclusive bird, which spends its life hopping and flitting through the alpine boulder fields of South Island's high country.

Sofia's process for this work started with loose, watery acrylic washes of colour for the body. An ink-like black paint called flashe was used to shape the outline of the bird and fill in the background. Lastly came the fine detailing in white to give Tuke a regal, ornate quality. The patterns were inspired by Maori and ancient hindu/buddhist mandala. The substantial wooden frame was chosen to bring out the little bird's character, giving the impression of a traditional human portrait.

Like all of Sofia's native bird and wildlife paintings, she sees the work as a reminder of our role as kaitiaki or guardians of the natural world. Humans introduced predators to Aotearoa and unfortunately Tuke, like many of our feathered taonga (treasures) they make easy targets. Tuke even more so than usual because they are poor fliers and nest on the ground.

Tāne created the forests when he separated his parents, Ranginui (sky father) and Papatūānuku (earth mother), and let light into the world. As Tāne Mahuta he is god of the forest, presiding over its plants and birds. As Tānenui-a-rangi he is creator of the first human.

The forest is a living thing
just as I breathe and live.
Every leaf, every tree,
every insect, every bird,
feels and knows this.
When I enter its domain,
I know I enter the House of Tāne.
- From Maori Natural Lore
---
Sofia Minson Paintings | New Zealand Artwork
SKU: 10001