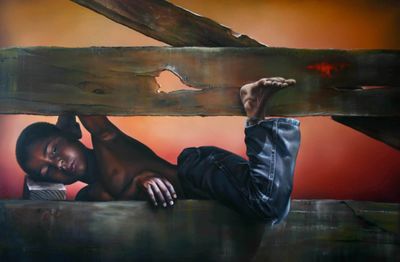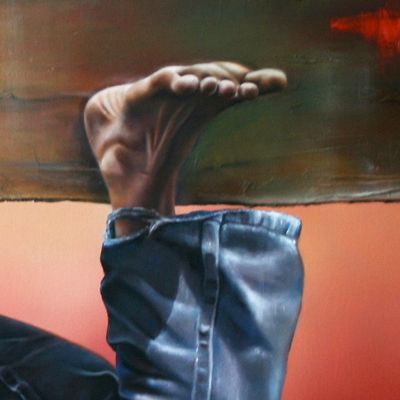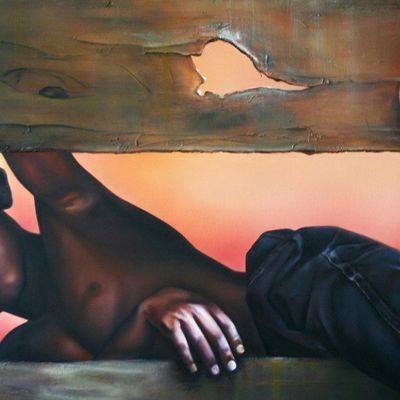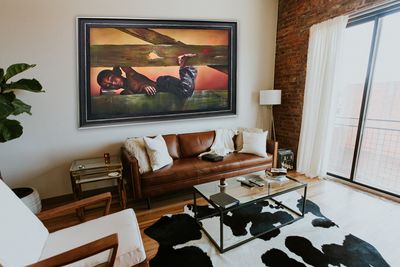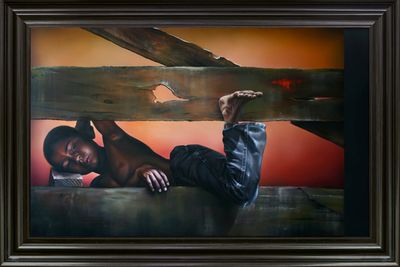 The Streets
$3,750.00
Original painting is sold, oil painting on canvas, 1200 x 1800mm, 2008.

Explore the story of the artwork >>

Print sizes and editions
Regular museum archival paper print - 520 x 780mm (limited to 275)
Large museum archival paper print - 739 x 1109mm (limited to 195)
Extra Large museum canvas print - 895 x 1343mm (limited to 175)

Your unique limited edition fine art print
Sofia Minson creates your exclusive signed print
We ship for $25 in NZ and from $50 internationally
Your artwork arrives rolled, ready to be framed - do you need help? Request framing guidance


---
The story of The Streets


This little boy could be from so many places in the world. Sofia met him basking in the sun on the side of the road in 2008 during her travels to Tbilisi, Georgia in Eastern Europe. The way he lay there serenely observing the world, reminded her so much of the relaxed lifestyle of rural Maori kids back home in New Zealand. Whenever she visits her Ngati Porou homeland on the East Cape of the North Island during summer, Sofia encounters similar chilled out local kids watching the odd car go by or waiting to do bombs off the side of the bridge into the river.

To the artist, this portrait is a glimpse into a precious moment of a child's life, daydreaming and watching the world go by. It reminded her of that delicious boredom she used to experience before entering the fast paced, modern adult world.
---
Sofia Minson Paintings | New Zealand Artwork
SKU: 10198