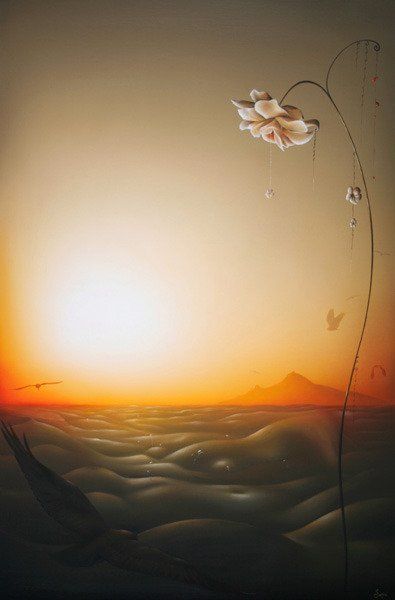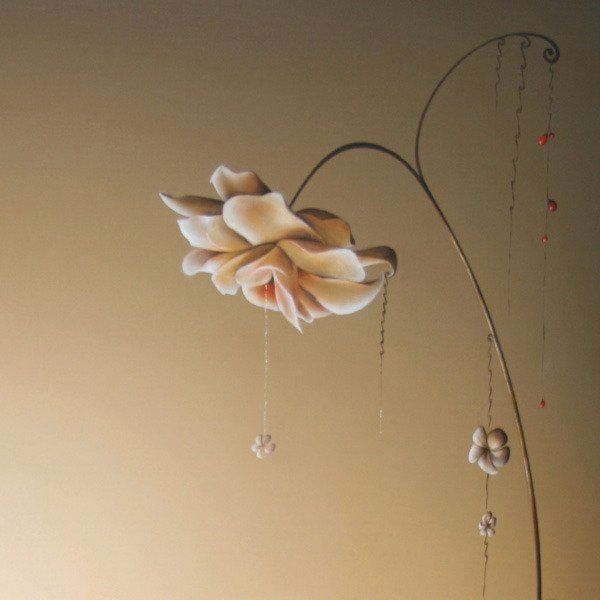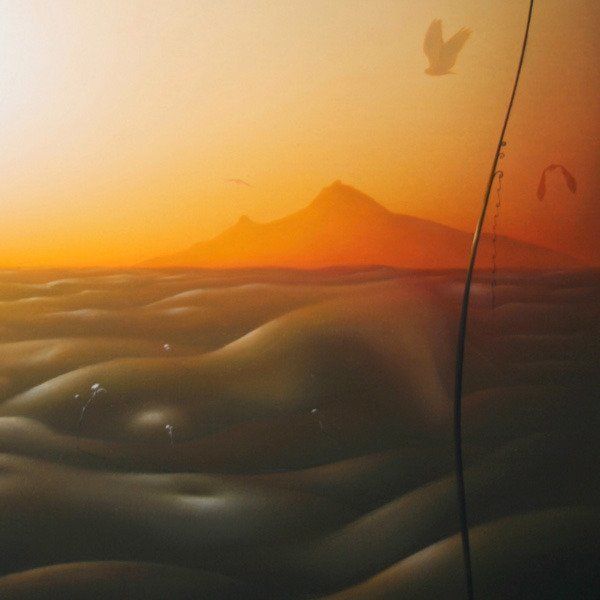 Te Aroha Tino Nui
$950.00
or 4 interest free payments of $237.50 with
learn more
Original painting SOLD, oil on canvas, 920 x 610mm, 2007

Explore the story of the artwork >>

Print sizes and editions (limited to 275)
Regular museum archival paper print - 550 x 365mm

Your unique limited edition fine art print
Sofia Minson creates your exclusive signed print
We ship for $25 in NZ and from $50 internationally
Your artwork arrives rolled, ready to be framed - do you need help? Request framing guidance


---
The story of Te Aroha Tino Nui


"Te Aroha Tino Nui" means 'Great is our Love' in Maori. Enriched by spiritual symbolism, this painting describes a primordial, surreal vision of a world inspired by the one love that unifies everyone and everything in our universe.

Sofia explores this vast concept using the ancient mythology of Aotearoa (New Zealand), which refers to her Maori heritage. The Maori legend of Ranginui (sky father) and Papatuanuku (earth mother) speaks of the creation of the universe. It is said that their children, who were born into the confined, stifling realm between Ranginui and Papatuanuku's close embrace, forced the two lovers apart. In doing so, a world with more air, space and light opened up to them and the children of Rangi and Papa became the original essence of human kind.

In this painting, Papatuanuku lies quietly and sensuously beneath the sky and Ranginui caresses her with a warm glow. Amid her curves, she extends tentacles adorned with frangipanis and gardenias up towards her distant lover. As spiritual guardians, the great mother and father watch over this world where the sacred Indian mountain of Arunachala stands on the horizon and owls, which in many cultures are symbolic of the soul and wisdom, soar over the land. The radiant power of Arunachala is said to have brought Papaji's guru Ramana Maharishi's own Self-realization. In this painting the mountain exists as a beacon to understanding who we are as individuals and in our lives together.

"Where there is love there is life" - Gandhi.
---
Sofia Minson Paintings | New Zealand Artwork
SKU: 171