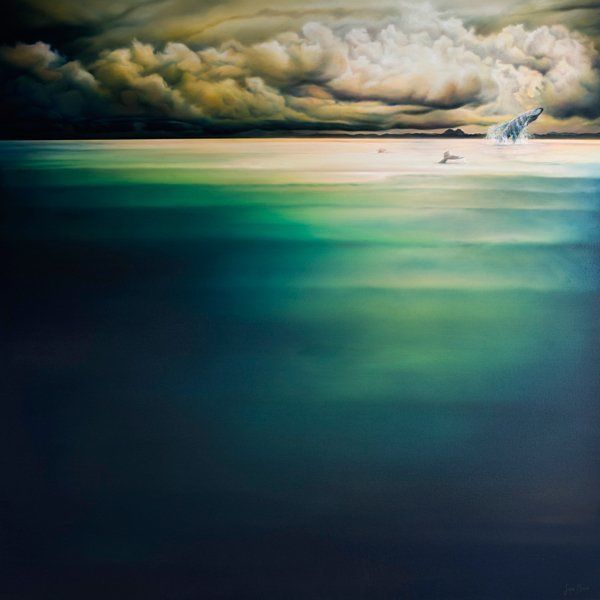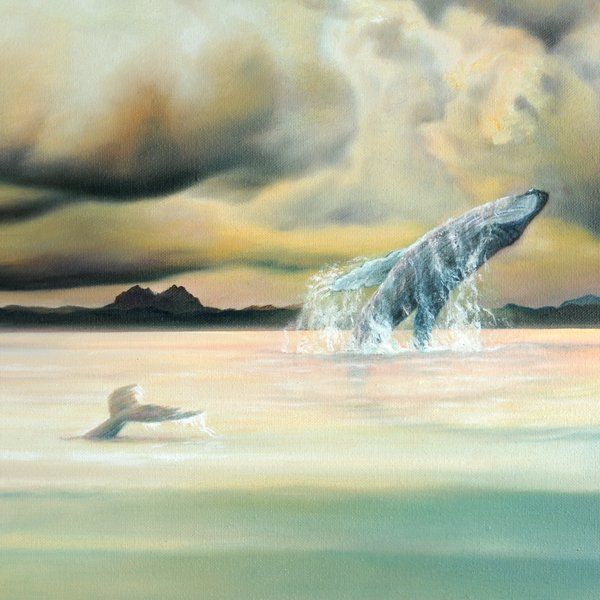 Tangaroa Kaitiaki
$950.00
or 4 interest free payments of $237.50 with
learn more
Original painting SOLD, oil on canvas, 1200 x 1200mm, 2013.

Explore the story of the artwork >>

Print sizes and editions (limited to 75)
Regular museum archival paper print - 550 x 550mm

Your unique limited edition fine art print
Sofia Minson creates your exclusive signed print
We ship for $25 in NZ and from $50 internationally
Your artwork arrives rolled, ready to be framed - do you need help? Request framing guidance


---
The story of Tangaroa Kaitiaki


Traditionally, Māori divided the natural world into realms ruled by various gods, one of whom is Tangaroa, god of the sea, who personifies the spirit of the ocean and is part of every creature that lives within its depths. The gods are the children of Ranginui (sky father) and Papatūānuku (earth mother) and are seen as the original 'kaitiaki' or 'guardians' of their realms.
This work honours Tangaroa as guardian of the oceans, and reminds us as humans of our own responsibility of 'kaitiakitanga' or 'stewardship and protection' of the vital life force (mauri) of all entities animate and inanimate within the whakapapa (genealogy) of the natural world.
Kaitiaki can also mean 'guide' and that has been Tangaroa's other important role over the centuries with countless voyages of people from the Pacific and around the world coming to Aotearoa and calling this land their home. Many traditions mention that whales accompanied or guided the canoes on their journeys to Aotearoa. Tohunga (expert practitioners) responsible for navigation exercised their powers during storms, appealing to sea creatures to escort the canoes and shield them from the fury of a storm.
This painting depicts humpback whales breaching and swimming in the distance, they are at once guides and guardians to those journeying to Aotearoa - the land of the long white cloud. Living up to its namesake, moody great clouds hang heavy above distant mountain ridges. The highest double peak is Maunga Hikurangi, the sacred mountain of Sofia's Ngati Porou iwi from the East Cape of the North Island.
---
Sofia Minson Paintings | New Zealand Artwork
SKU: 167