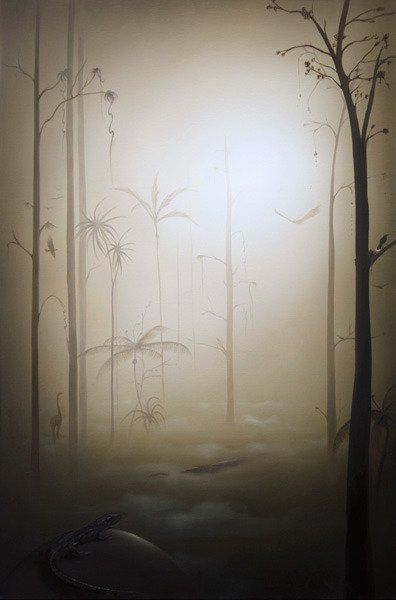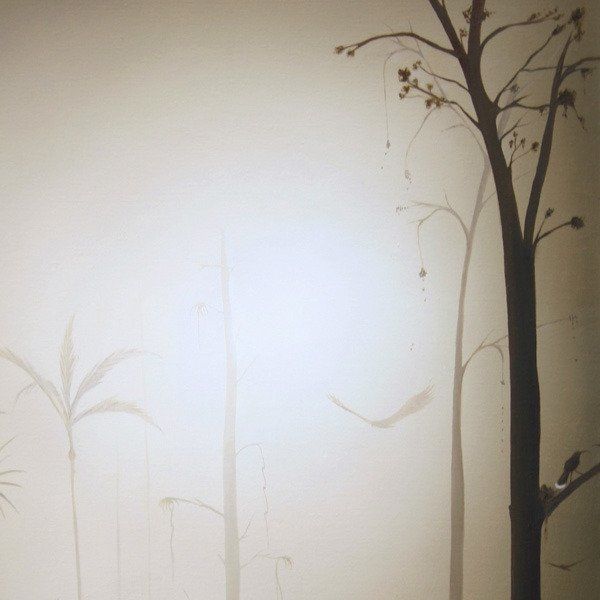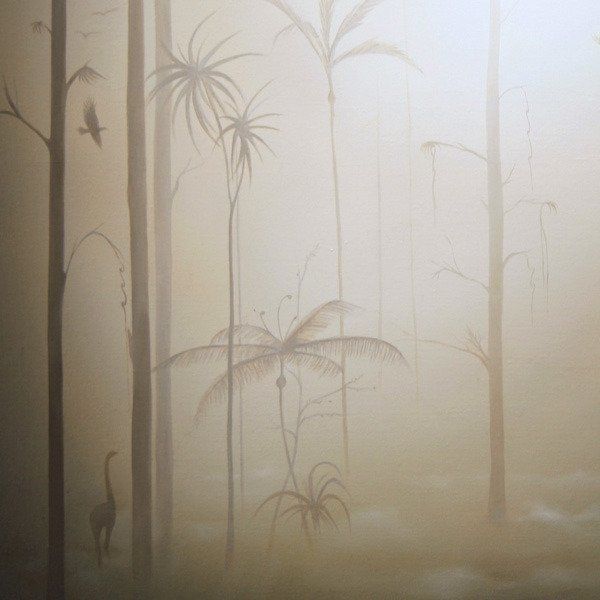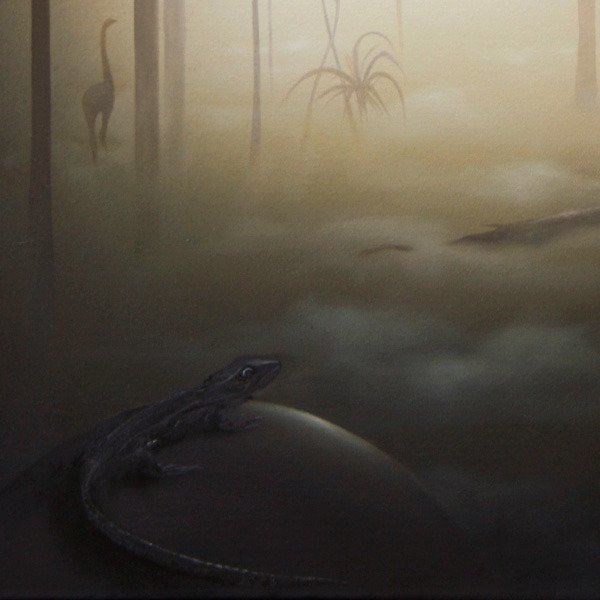 Tane's Enchantment
$950.00
or 4 interest free payments of $237.50 with
learn more
Original painting SOLD, oil on canvas, 920 x 610mm, 2006
Explore the story of the artwork >>

Print sizes and editions (limited to 275)
Regular museum archival paper print - 550 x 365mm

Your unique limited edition fine art print
Sofia Minson creates your exclusive signed print
We ship for $25 in NZ and from $50 internationally
Your artwork arrives rolled, ready to be framed - do you need help? Request framing guidance


---
The story of Tane's Enchantment


"Tane's Enchantment" describes a surreal environment based on Sofia's response to the ancient Maori myth of creation.

Legend has it that Ranginui (sky father) and Papatuanuku (earth mother) were separated from their close, loving embrace by their children who eventually became the gods of Aotearoa (New Zealand). Tane Mahuta was the child most instrumental in forcing his parents apart. Since birth he and his brothers had lived in the dark, stifling realm between Rangi and Papa's embrace.

Separating Rangi and Papa

Tane yearned to live in a world with more air, space and light. Lying with his back against the earth and feet against the sky, Tane succeeded in pushing his parents far away from each other. A vast, empty land emerged. As a demi-god, Tane initially made the forests and birds of Aotearoa and then he created mankind. In this painting Sofia depicts her vision of a primordial world, which the powerful, divine being could have fashioned. Through the soft mist appears an enchanted native forest, teeming with birds and life itself. "Ask me to whom I belong and I will say Tane - he who created my world" - quote from an ancient Maori Proverb.

---
Sofia Minson Paintings | New Zealand Artwork
SKU: 166