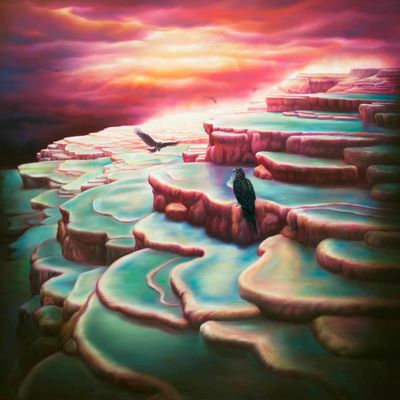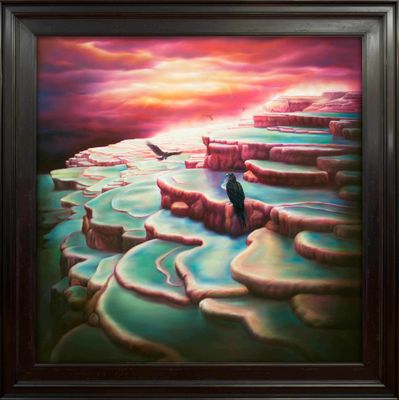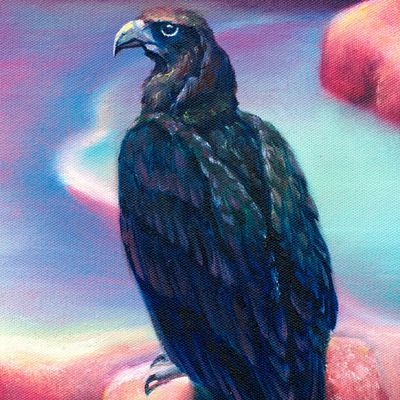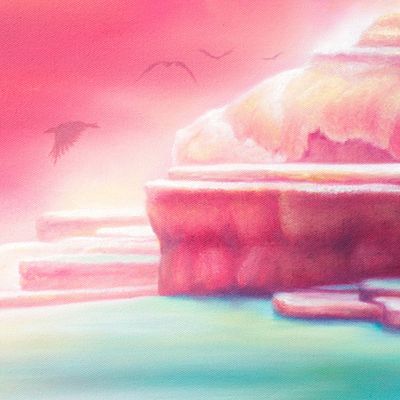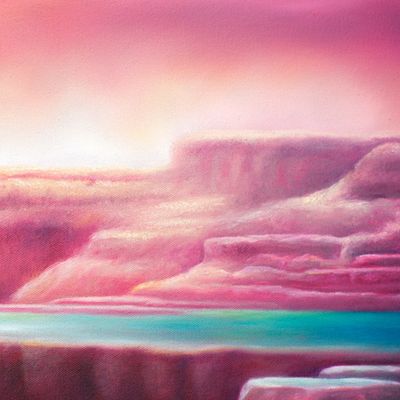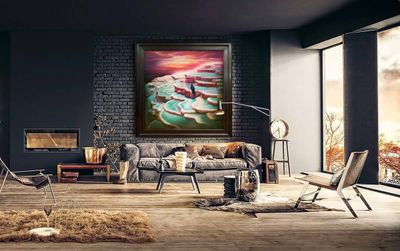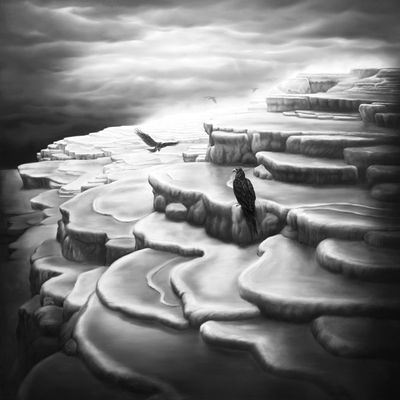 Pink and White Terraces
$3,750.00
Original painting SOLD, oil painting on canvas, 1615 x 1615mm (including antique black frame) 2012

Explore the story of the artwork >>

Print sizes and editions (limited to 75)
Regular museum archival paper print - 700 x 700mm
Large museum archival paper print - 905 x 905mm
Extra Large museum canvas print - 1100 x 1100mm
Available in colour or black and white 

Your unique limited edition fine art print
Sofia Minson creates your exclusive signed print
We ship for $25 in NZ and from $50 internationally 
Your artwork arrives rolled, ready to be framed - do you need help? Request framing guidance


---
The story of Pink and White Terraces

"I am deeply compelled to paint mythical and primordial New Zealand landscapes" says Minson.  "It has something to do with letting your imagination loose in a world that might be familiar yet surreal and magical at the same time.  In every geographical feature here in Aotearoa there are myths and rich histories to be uncovered from the land." 
The history

In the 1880s, the pink and white silica terraces cascaded down the hillside in the thermal Rotorua region and were so spectacular they become known as 'the eighth wonder of the world'. In 1886 Mt Tarawera violently erupted and could be heard as far away as Auckland to the North and Christchurch to the South. Several hours later, the bed of Lake Rotomahana blew out, obliterating the terraces and burying the Maori villages of Moura and Te Ariki under a deep layer of liquid mud, stones and ash, killing 153 people.

A herald of change


In this work Minson was inspired by the history and myths surrounding the terraces, both dark and extraordinarily beautiful. Several pouakai, also known as haast eagles or hokioi, are perching and soaring around the terraces. The birds had the world's largest wingspan of three metres and went extinct c. 1400 A.D.  Their presence could be interpreted as heralding change, as an omen for the destruction and ultimate transformation.


---
Sofia Minson Oil Paintings | New Zealand Artwork
SKU: 10204