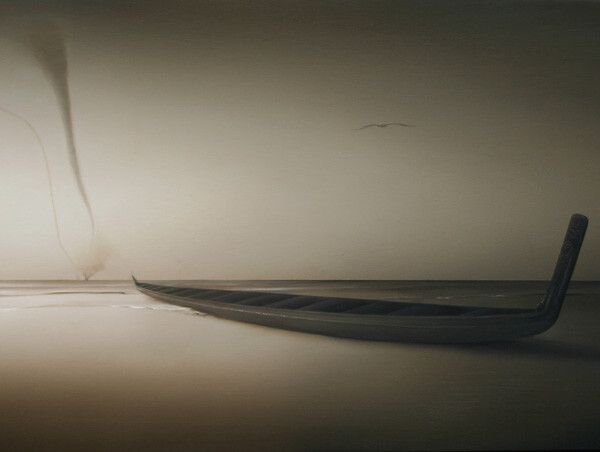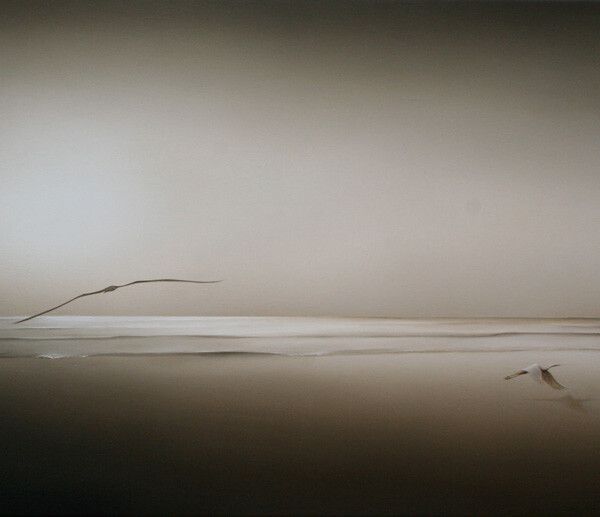 Over Demons and Seas
$950.00
or 4 interest free payments of $237.50 with
learn more
Original painting SOLD, oil on canvas, 500 x 1800mm, 2006

Explore the story of the artwork >>

Print sizes and editions (limited to 275)
Regular museum archival paper print - 220 x 792mm

Your unique limited edition fine art print
Sofia Minson creates your exclusive signed print
We ship for $25 in NZ and from $50 internationally
Your artwork arrives rolled, ready to be framed - do you need help? Request framing guidance


---
The story of Over Demons and Seas


"Over Demons and Seas" portrays an eerie yet dynamic environment based on the ancient legend of Kupe, the great Polynesian navigator.

Kupe is said to have journeyed from Hawaiiki, the mythical ancestral homeland of the Maori, to become the first person to discover Aotearoa (New Zealand).

The word 'Demons' in the title of this work reflects both a physical, monstorous demon from the old legend as well as Kupe's own corrupt actions, which caused him to flee Hawaiiki.

Before the great voyage began, Kupe who was already married, also desired his cousin's wife intensely. When out fishing one day, Kupe ordered his cousin Hoturapa to dive down and free the tangled fishing line. Kupe then cut the anchor rope from the waka (canoe) and rowed furiously back to shore, leaving his cousin to drown. By killing Hoturapa, Kupe had planned to take his wife. However the circumstances surrounding his death at sea caused Hoturapa's family to be suspicious of Kupe. To escape vengeance, Kupe and his family left Hawaiiki in the waka called Matahorua and embarked on the infamous journey to Aotearoa. When Kupe and his crew sailed along the coast of the newly discovered land they mistakenly disturbed a giant octopus. A battle ensued between the powerful, enraged sea monster and the unassuming waka but due to Kupe's ingenuity they managed to defeat their formidable opponent.

The water spouts, the wind and the flight of the native birds in this painting are intended to evoke an unsettled energy that mirrors that of the voyage. The Kōtuku (White Heron), which is symbolic of peace and good fortune in Maori culture, as well as the stillness of the solitary waka suggest the overcoming of obstacles, the calm after the storm and the final reaching of a destination.
---
Sofia Minson Paintings | New Zealand Artwork
SKU: 127