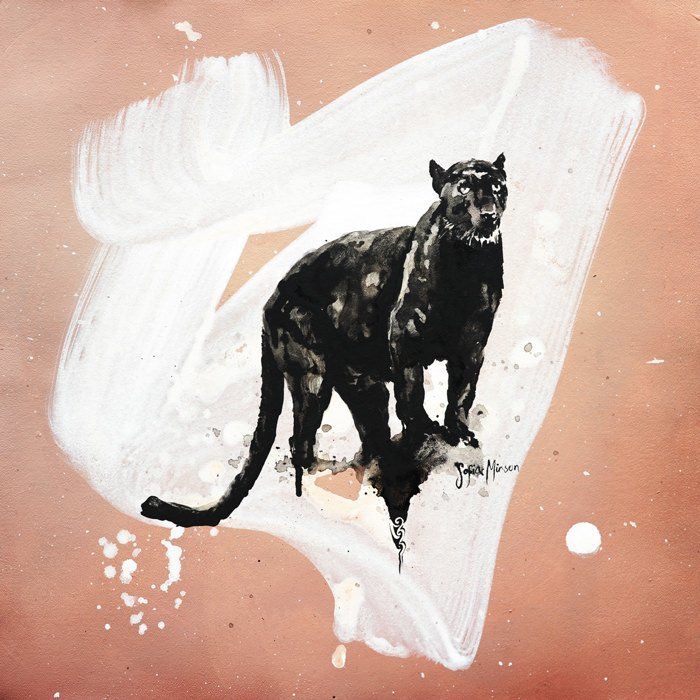 Mauri of the Black Panther
$1,050.00
or 4 interest free payments of $262.50 with
learn more
Original painting SOLD, acrylic on canvas, 300 x 300mm, 2014

Explore the story of the artwork >>


Print sizes and editions (limited to 275)
Regular museum archival paper print - 700 x 700mm

Your unique limited edition fine art print

Sofia Minson creates your exclusive signed print
We ship for $25 in NZ and from $50 internationally
Your artwork arrives rolled, ready to be framed - do you need help? Request framing guidance
---
The story of Mauri of the Black Panther


"Mauri of the Black Panther" celebrates the power and mauri, which in Maori means the life force, of the black panther.

From a Shamanistic perspective, Ina Woolcott describes the black panther's symbolism as being that of "astral travel, guardian energy, the feminine, death and rebirth, understanding of death, reclaiming one's power, ability to know the dark and also aggressiveness and power without solar influence.

The Panther is a very ancient and powerful spirit guide. Their power is lunar (moon). In Egyptian rites a panther tail was worn around the neck or waist to help protect and strengthen the individual. Panther has been a symbol of the "Argos of a Thousand Eyes," who protected the heifer IO whom Zeus loved. After his death, the eyes were moved to the feathers of the peacock.

The name panther is frequently linked with a certain species of leopard or jaguar and sometimes the cougar. Black panthers are smaller but more fierce than lions and tigers. They are also brilliant swimmers and agile climbers. Because they have the ability to sprint with great speed, they hold the teachings of quick decisive action. Panthers are not the best long distant runners though, so those with this power animal should take part in movement therapies that improve endurance, e.g. swimming, martial arts. It is necessary to learn how to pace oneself, to not push too fast or hard on any one task."
---
Sofia Minson Paintings | New Zealand Artwork
SKU: 110