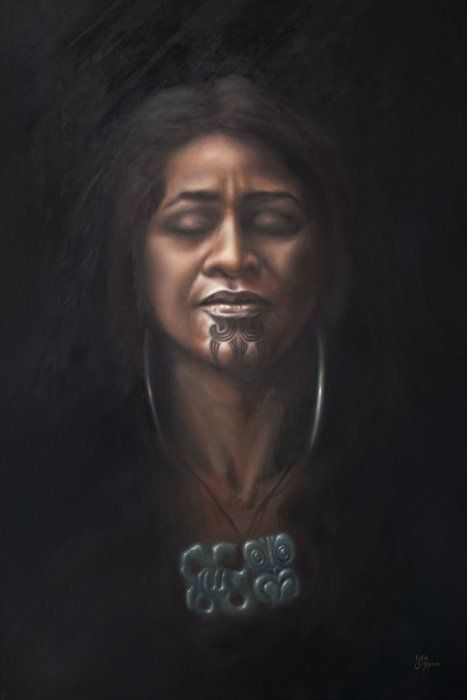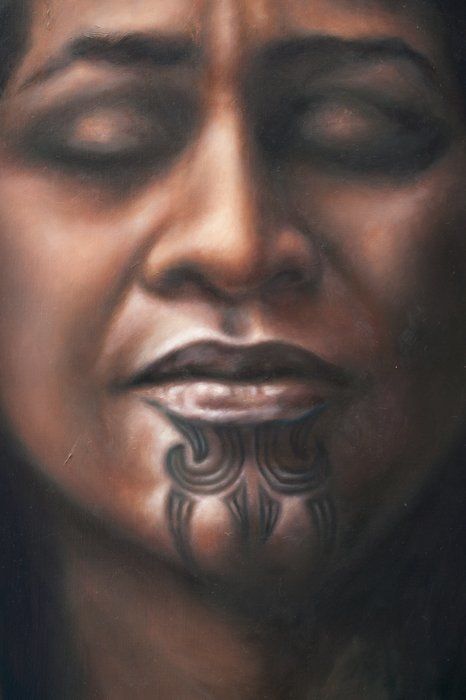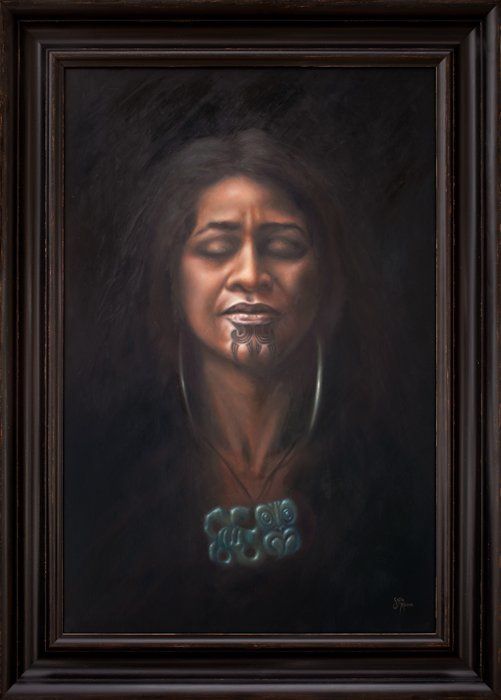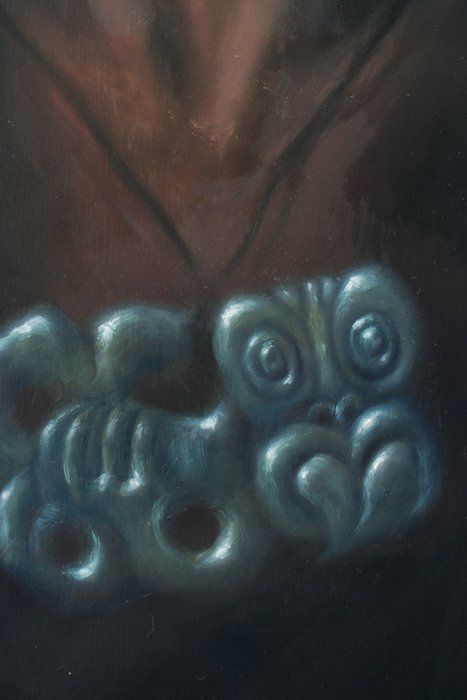 Mana Wāhine
$950.00
or 4 interest free payments of $237.50 with
learn more
Explore the story of the artwork >>
Print sizes and editions
Regular museum archival paper print - 780 x 521mm
(limited to 95)

Your unique limited edition fine art print
Sofia Minson creates your exclusive signed print
We ship for $25 in NZ and from $50 internationally
Your artwork arrives rolled, ready to be framed - do you need help? Request framing guidance

Original painting SOLD, oil on canvas, 1120 x 810mm (including frame), 2016

---

The story of Mana Wāhine


Sofia painted this woman from her imagination in order to honour her female tipuna (ancestors), the value and strength of women and explore ideas of culture, origins and whakapapa.

"Ko te matauranga, ko te kaha"
"Knowledge is power"

Māori feminism

Mana Wāhine is a powerful concept related to Māori feminism and much more. It is the inherent integrity, status, spiritual prestige, wisdom, tikanga, presence and strength of being a Māori woman, as gifted from ancestors and gods. It is akin to the idea of the Divine Feminine. In acadaemia it describes the theories and methodologies that examine the intersection of being Māori and female.
In performance art in 2014 a highly successful contemporary dance production by the same name was unleashed on the world, which showed the strength, the spirit, the wiles and the primal beauty of woman.

Female courage and spirit

This portrait evokes the courage and spiritual power of the female. The woman's moko kauae or traditional Maori chin tattoo holds mana or dignity and provides connection to tipuna (ancestors).

The artist was thinking of the concept of "Te Here Tāngata" while painting this piece. Te Here Tangata is an ancient Maori term meaning The Rope of Mankind. As a description of genealogy, the phrase symbolically alludes to a long rope or vine, which stretches into the past for generations until the instant of creation and on into the future. In our contemporary world of instant gratification and swift development, Te Here Tāngata is a humbling concept.

Uniting male and female energy

The hei tiki pounamu pendant she wears around her neck personifies primeval man, the first man ever created from Sky Father Ranginui and Earth Mother Papatūānuku. This symbol of maleness and fertility is kept close to her heart, balancing and uniting the male and female energies in the artwork.

Oil on canvas

Since Lindauer and Goldie in the 19th century, there has been a surprising lack in the tradition of Maori oil portraiture. While Minson is inspired by their works, she says her contemporary Maori portraits"are far from Goldie's recordings of a vanishing race" and are intended to fill an important niche for her generation. As a Maori artist of mixed heritage (Ngati Porou, Swedish and Irish) she uses the traditional Western medium of oil on canvas to show contemporary Maori as a vibrant and evolving people.
---
Sofia Minson Oil Paintings | New Zealand Artwork

SKU: 102