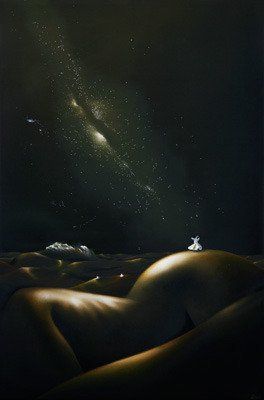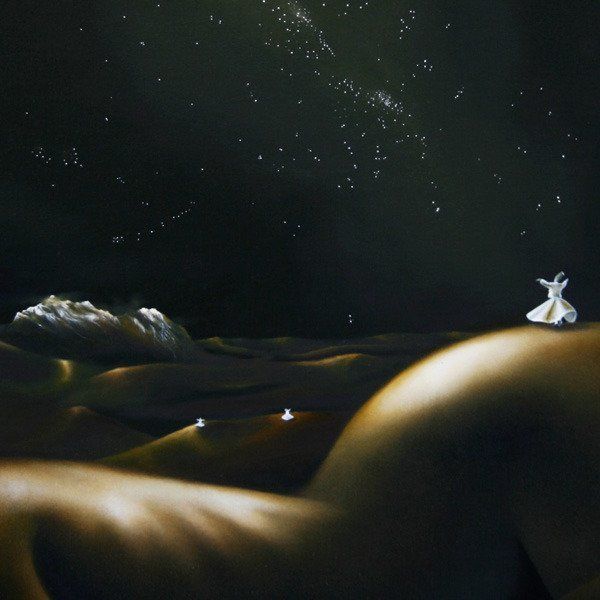 In the Skies, on Earth
$950.00
or 4 interest free payments of $237.50 with
learn more
Original painting SOLD, oil on canvas, 930 x 620mm, 2008

Explore the story of the artwork >>
Print sizes and editions (limited to 275)
Regular museum archival paper print - 365 x 550mm

Your unique limited edition fine art print
Sofia Minson creates your exclusive signed print
We ship for $25 in NZ and from $50 internationally
Your artwork arrives rolled, ready to be framed - do you need help? Request framing guidance
---
The story of In the Skies, on Earth


The mystical branch of Islam known as Sufism was described by teacher Ahmad ibn Ajiba as "a science through which one can know how to travel into the presence of the Divine, purify one's inner self from filth, and beautify it with a variety of praiseworthy traits".

The parallels between Sufi beliefs and Maori spirituality, particularly those that reinforce one's direct experience of nature and the cosmos, inspired this work.

A gesture of bestowal

Three whirling dervishes are depicted on the hills of Papatuanuku (earth mother) performing the sema, a Sufi ritual where one revolves meditatively while worshiping the existence and majesty of the Creator. In so doing, one confirms the words of the Qur'an (64:1): Whatever is in the skies or on earth invokes God. During the sema their arms are open. The right arm is always directed heavenward, to Ranginui (sky father), ready to receive God's beneficence. The left hand, upon which their eyes are fastened, is turned toward the earth. In this artwork it is as if the whirling dervishes accept the divine glory of God from the starry Milky Way and guide it towards Papatuanuku in a gesture of bestowal.

Beyond time and culture

Sofia is descended from the East Cape iwi Ngati Porou. The tribe's sacred mountain Hikurangi is pictured in the distance. Lands and ancestors call out in this painting, whose fundamental spiritual theme is located out of time and beyond culture.
---
Sofia Minson Paintings | New Zealand Artwork
SKU: 80