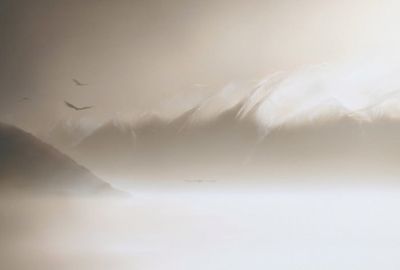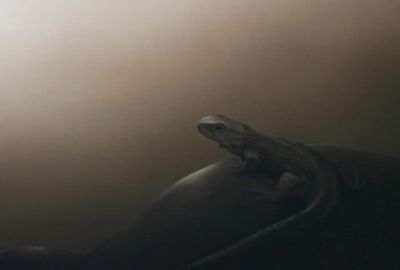 From the Inferno came Waka-Tipua
$1,950.00
or 4 interest free payments of $487.50 with
learn more
Original painting SOLD, oil on canvas, 1150 x 1700mm, 2007
 
Explore the story of the artwork >>
Print sizes and editions
Regular museum archival paper print - 550 x 372mm (limited to 275)
Large museum archival paper print - 1109 x 750mm (limited to 195)
Extra Large museum canvas print - 1345 x 910mm (limited to 175)

Your unique limited edition fine art print
Sofia Minson creates your exclusive signed print
We ship for $25 in NZ and from $50 internationally
Your artwork arrives rolled, ready to be framed - do you need help? Request framing guidance
---
The story of From the Inferno came Waka-Tipua 


From the Inferno came Waka-tipua was inspired by Sofia's reverence for the land, myths and history of Aotearoa (New Zealand). The soft, eerie work depicts the glacial-fed Lake Wakatipu surrounded by a distant, snow-covered mountain range. This artwork describes Sofia's imaginings of an enchanted, primordial world where Aotearoa is still young and the mountains and lakes have only just emerged from the fiery mists of creation.

A number of Maori legends have been passed down through the generations to explain the origins of Lake Wakatipu. One such story tells of the labours of chief Te Raikaihaitu, pioneer explorer of the interior of the South Island. He is said to have brought with him from his former home in the tropics a long wooden spade (ko), and with this he dug the inland lakes. Wakatipu was the most difficult to dig because of its great depth, its rocky surroundings, and its high mountains. It took the utmost effort of the spade combined with many invocations (karakia) to excavate the bed of the lake.

This was a compelling story, yet a peculiar natural characteristic of Lake Wakatipu turned the artist's attention to a different legend. Because of variations in atmospheric pressure caused by the mountains which rise hastily from the shore of this glacier lake, Wakatipu has an unusual rise and fall in water level, about 12 cm every five minutes. An old Maori myth explains this strange, rhythmic oscillation as the effect of a monster's slow, steady heartbeat from the depths. According to legend, Lake Wakatipu was formed when this evil giant was set on fire by a daring youth. The resulting heat melted the snow and ice of surrounding mountains, which then filled the long double-dogleg hollow. The name should theoretically be "Waka-tipua", which translates as "hollow of the giant".

"From the Inferno came Waka-tipua" is influenced by a moment in this myth, when the burning giant sinks to the bottom of the lake and the once bubbling, boiling water begins to calm. As the tension diffuses a glowing light still emanates from the depths. The ancient Tuatara watches quietly and unmoving from a rock in the foreground. Pouakai Eagles, a now extinct New Zealand native species, soar through the mists. The majestic birds and prehistoric Tuatara become guardians of the history and wairua (spirit) of the land.
---
Sofia Minson Paintings | New Zealand Artwork
SKU: 10170